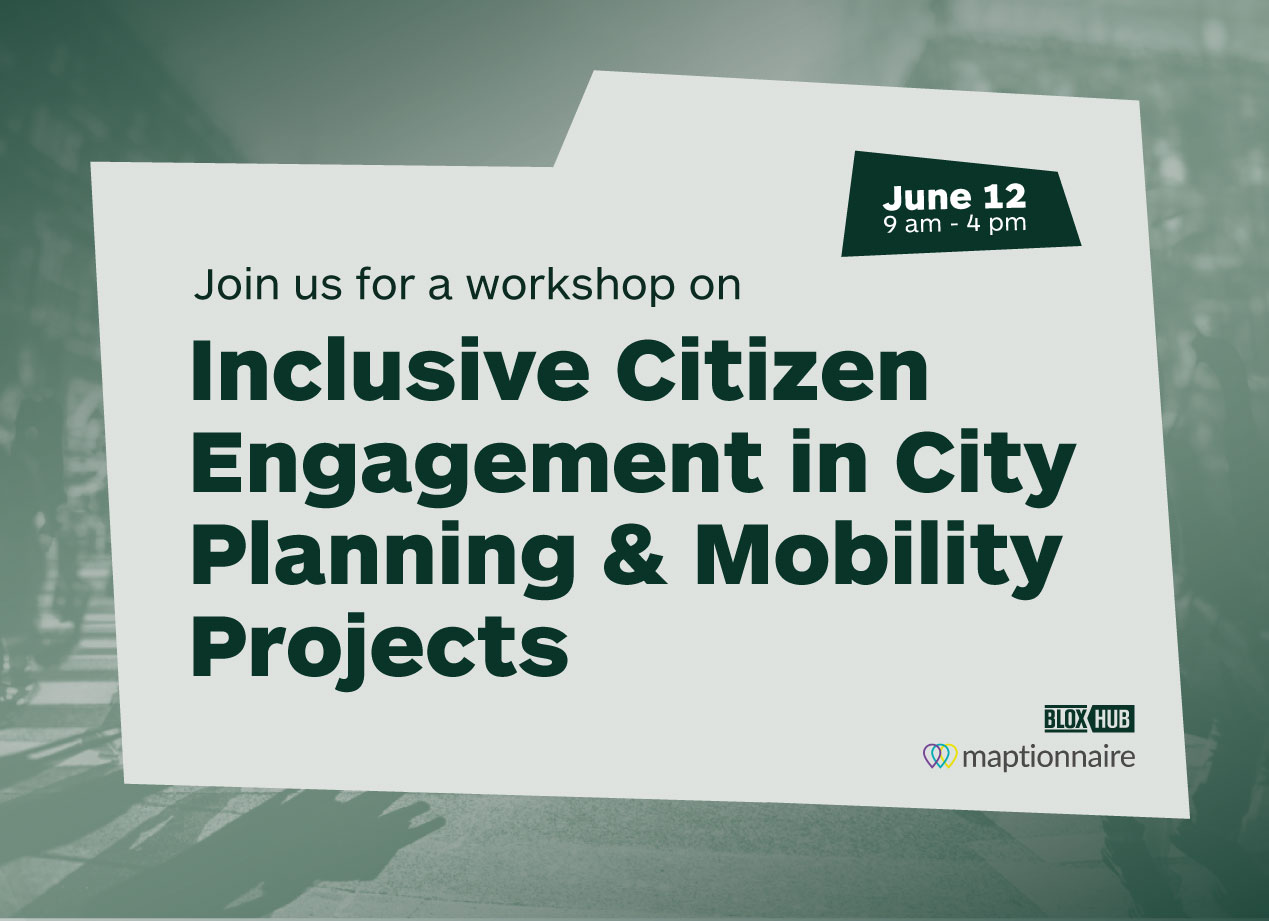 Together with Maptionaire we invite BLOXHUB members and stakeholders within the built environemnt to participate in our upcoming workshop, "Inclusive Citizen Engagement in City Planning & Mobility Projects".
City leaders and planners have a significant role to play in ensuring that the built environment promotes sustainable behaviors. Despite the best intentions, urban development can however lead to conflicts with residents and users of the city. Therefore, it is essential to find ways to effectively engage residents and users and turn them into allies. This workshop aims to explore ways to introduce citizen engagement into the planning process and provide meaningful opportunities for participation.
Through case studies from the City of Copenhagen and Viborg Municipality, we will examine citizen engagement from four di erent perspectives:
Digital involvement
Diversity and equity
Environment and sustainability, and
Economic development.
Our goal is to create guidelines for inclusive citizen engagement in the early stages of the planning process.
The workshop will feature inspirational talks by Dansk Byplanlaboratorium and Aase Højlund Nielsen, Project Manager at DESIRE – New European Bauhaus, group discussions, and co-creation sessions. We hope to create a platform for sharing experiences and ideas for building inclusive and sustainable cities, and we believe that your knowledge and experience will be valuable contributions to the discussion.
If you would like to participate or need additional information, please do not hesitate to contact Program Director at BLOXHUB, Lotte C. Breengaard, at +45 2268 4643 or lcb@bloxhub.org.
Please RSVP by Friday, May 26th.