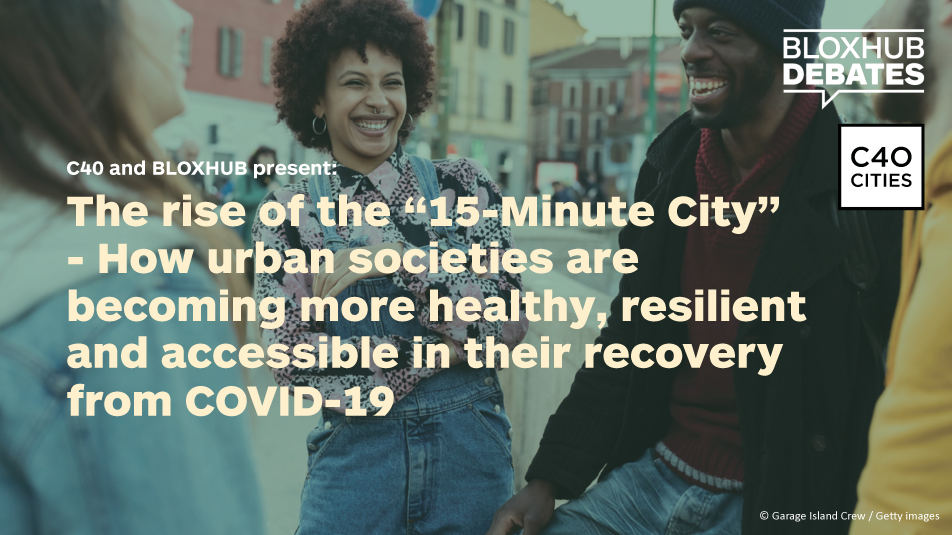 The lockdowns of the world's cities prompted by the COVID-19 pandemic have transformed our collective appreciation of the value of public space. The way we live and use the city has changed significantly during the pandemic. In response, cities around the world have implemented action to give space back to people and nature, rethink and reclaim streets and improve the air quality. As an example, some C40 cities are experimenting with the '15-minute city' model making cities more accessible and improve life quality.
This event will focus on the potential to create cities that promote health and wellbeing, boost resilience to health and climate shocks and improve cities' sustainability by decentralising city life and services and ensuring that people are able to meet their daily needs within a short walk or bike from home.
Speakers 
Jette Jørgensen, Expansion Manager at Ingka Group
Mark Watts, C40 Executive Director
Niels Lund, Vice President for Global Prevention and Health Promotion at Novo Nordisk
Carlos Moreno, Scientific Director at Panthéon Sorbonne University-IAE Paris
Clara Muzzio, Minister of Public Space and Urban Hygiene in the City of Buenos Aires
The debate will be moderated by Helle Søholt, CEO and Founding Partner of Gehl.
Learn more on 15-minutes cities in the article Spotlight On: 15-minute cities published by C40 HERE
Sign up here: