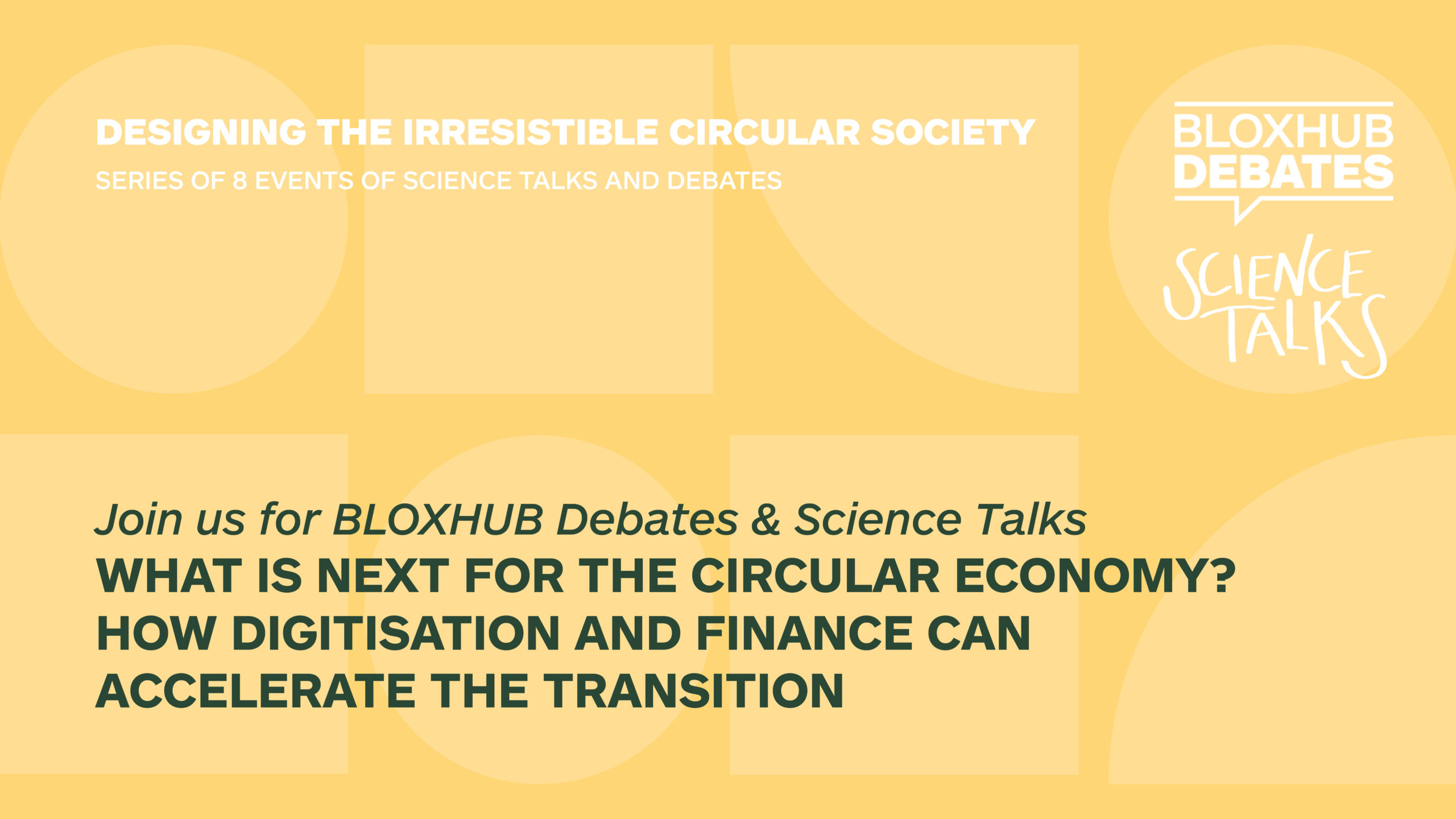 What is next for the circular economy? How digitisation and finance can accelerate the transition.
Our fall event series 🌿Designing the Irresistible Circular Society🌿will come to an end. Across the series we've been enlightened by a myriad of trailblazing researchers on a variety of pivotal subjects regarding the future of societal circularity. Join us for the big fall finale consisting of a combined Science Talks & BLOXHUB Debates seen through a digital and financial lense.
BLOXHUB Debates panelists:
– Jarl Engelbrecht Vindnæs, Founder, CEO Stykka
– Josien Piek, Partner Haven Green Capital Partners
– Niels Kristian Johne, Head of Transactions Pension Denmark
– Rolf Büchmann-Slorup, Managing Director, COO HD Lab
_________
This fall, we host 8 Science Talks and Debates where we will present the latest research and experiences about circularity in the built environment and ask the tough question: How do we create an irresistible circular society?
We've invited city planners, policy makers, decision makers, clients, investors and academics to help us find solutions to how we ensure a sustainable future, how our buildings and cities can be developed and by whom. Circular economy and circular built environment are high on the agenda. This series sets the new state-of-the-art and addresses the how to's.
In the coming months, BLOXHUB partners up with Arup, 3XN/GXN, Lendager, Royal Danish Academy, DDC – Danish Design Center and BUILD – Department of the Built Environment to put circular economy on the agenda.
Sign up here: