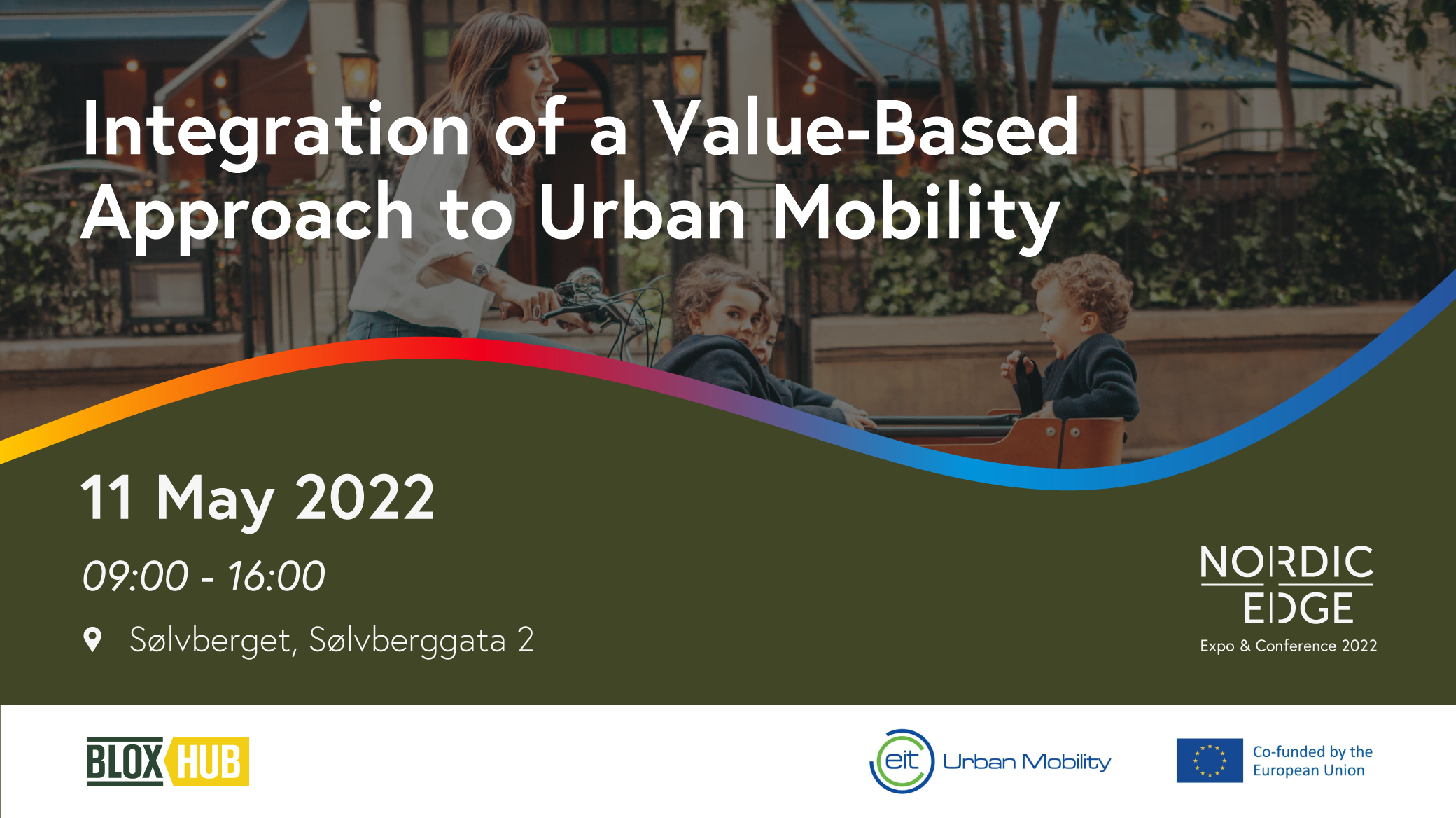 As part of Nordic Edge Expo 2022, EIT Urban Mobility, Nordic Edge, and BLOXHUB would like to invite you to a full-day workshop on the integration of a value-based approach to urban Mobility.
Transforming urban mobility has the potential to transform people's lives. Not only because urban mobility is something many people use to manage and shape their daily lives. Far more is at stake.
Our current over-reliance on cars to get around cities has many negative effects on urban populations. These include noise and air pollution, the risk of accidents and the privatisation of public space, to name but a few.
Mentioned circumstances require changing systems of urban mobility to allow people and goods to move affordable, fast, comfortably, safely and cleanly, but at the same time enable cities to reclaim public space from cars to make cities better places for people to live, work and play.
Using the urban development case of Stavanger West, the workshop will focus on how the intersection between blue and green mobility in Stavanger West can be a catalyzer for healthy living, social equity, and biodiversity based on the values of inclusiveness and social equity. The workshop will be facilitated by BLOXHUB's Urban Partnership initiative who are leaders in developing both inspiring and playful workshops within sustainable urban development.
Please reach out to Program Manager at BLOXHUB Torben Krab if you would like to hear more or join: +45 51624031 / tkr@bloxhub.org
Read more about the Nordic Edge Expo 2022 program HERE