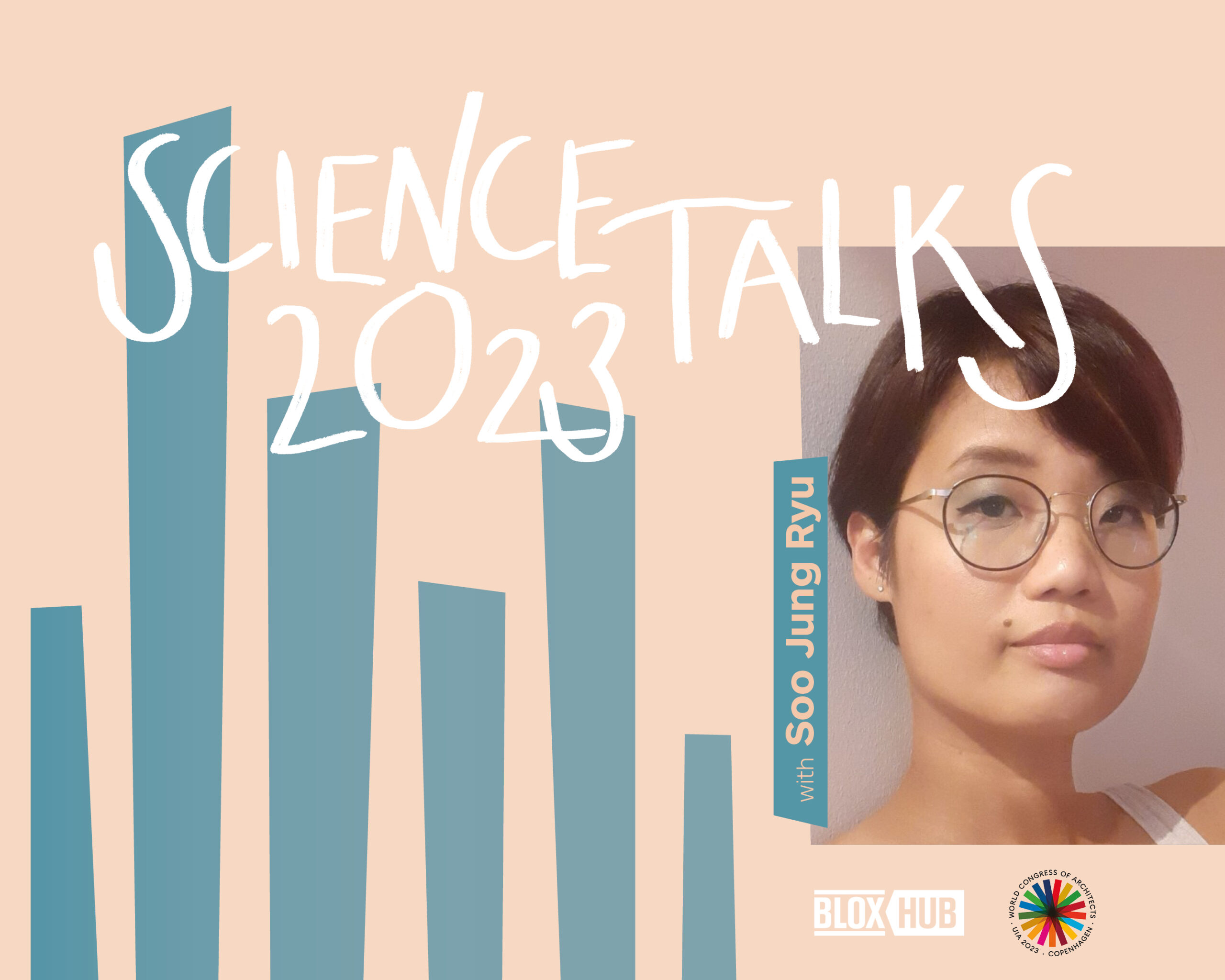 BLOXHUB & UIA World Congress of Architects CPH 2023 invite you to join our 3rd Science Talk in a series of nine given the title `Leave No One and Nothing Behind´. In each talk, we will dive into how we can reach a future, where we leave no one and nothing behind. In fact, a future where we leave more behind than we take. But how?
On April 20 we will be joined by Soo Jung Ryu. Soo is a Ph.D. fellow at the Aarhus School of Architecture. Her research project focuses on developing a new concept called "Urban Seascaping", which explores how coastal cities in Denmark need to live not just by the sea but with the sea. This entails looking further into the potential of marine nature, such as seaweed, as a key player in transforming the current hard-edge borders between the city and the sea to a soft and dynamic zone in light of sea level rise. Seaweed is an unexplored marine nature in Denmark that has numerous benefits, such as filtering the water, reducing the strength of storm surges, creating habitats for marine life, and capturing carbon. Therefore, Urban Seascaping with seaweed will be the point of departure to induce transdisciplinary discussion about re-thinking, re-integrating, and re-envisioning the sea and its lifeforms into coastal cities in the Anthropocene.
Where: Online / BLOXHUB Arena
Sign up now 👇
The UIA World Congress of Architects CPH 2023 is the world's largest event on Sustainable Architecture. The World Congress is held every three years in different countries and will be hosted in 2023 for the first time in Copenhagen.
______
With Science Talks, BLOXHUB invites you to participate and engage with researchers. Each Science Talk presents a current research topic that contributes to the many discussions amongst decision-makers, practitioners, and researchers. In other words, Science Talks are IN-DEPTH KNOWLEDGE ON TRENDING TOPICS – ON DEMAND.
Sign up here: