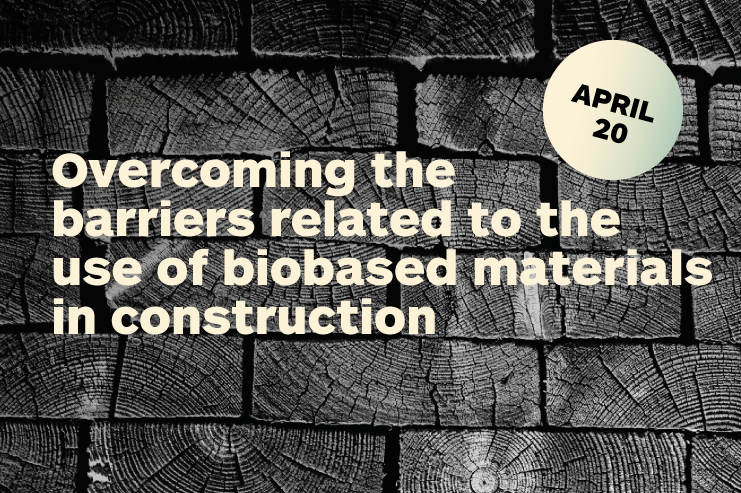 In Denmark, building materials are estimated to account for 50-80 percent of the total climate impact of a new building, and as a result, there is an increased focus on the climate footprint of the materials used. We see an increasing awareness of the possibilities of using biobased materials in construction. Using wood, hemp, straw, etc. with much lower CO2 emissions than materials such as concrete and steel, holds great potential for reducing the climate footprint. Despite the advantages of using bio-based materials, they are nevertheless often displaced by conventional ones in public and private tenders. Next to the many possibilities, there are also several barriers to the increased use of bio-based building materials and thus the construction industry's ability to accelerate a sustainable transition. Together with Structured Environment, we invite you to join us for a discussion on how these materials can be integrated into construction projects seen from four different perspectives:
Risk handling when designing with biobased materials where there is a lack of previous references.
The tendency to choose "as usual".
Dissemination and implementation of knowledge to the entire value chain.
The revival of historical biobased materials and building practice.
The workshop will be a facilitated process with a mix of interdisciplinary group discussions, co-creation sessions, and inspirational talks by Simon Rosenvold Hvidt, Project Manager, Slots- og Kulturstyrelsen, who will talk about how to use methods and materials from the past in today's construction – Xan Browne, Ph.D. Fellow, KADK – Institute of Architecture and Technology will introduce us to his research regarding a circular approach to timber construction – Alexander Mollan Bohn Christiansen, Consultant, Dansk Standard, will talk about how DS works with requirements regarding bio-based building materials, and Walter Unterrainer, Professor, Department of Architecture and Civil Engineering, Chalmers University of Technology will give a talk about biobased materials from an educational perspective.
Workshop participants consist of a wide range of stakeholders within the built environment to ensure a holistic and interdisciplinary approach to the subject.
If you would like to participate please reach out to Program Director at BLOXHUB Lotte C. Breengaard; +45 2268 4643 / lcb@bloxhub.org.