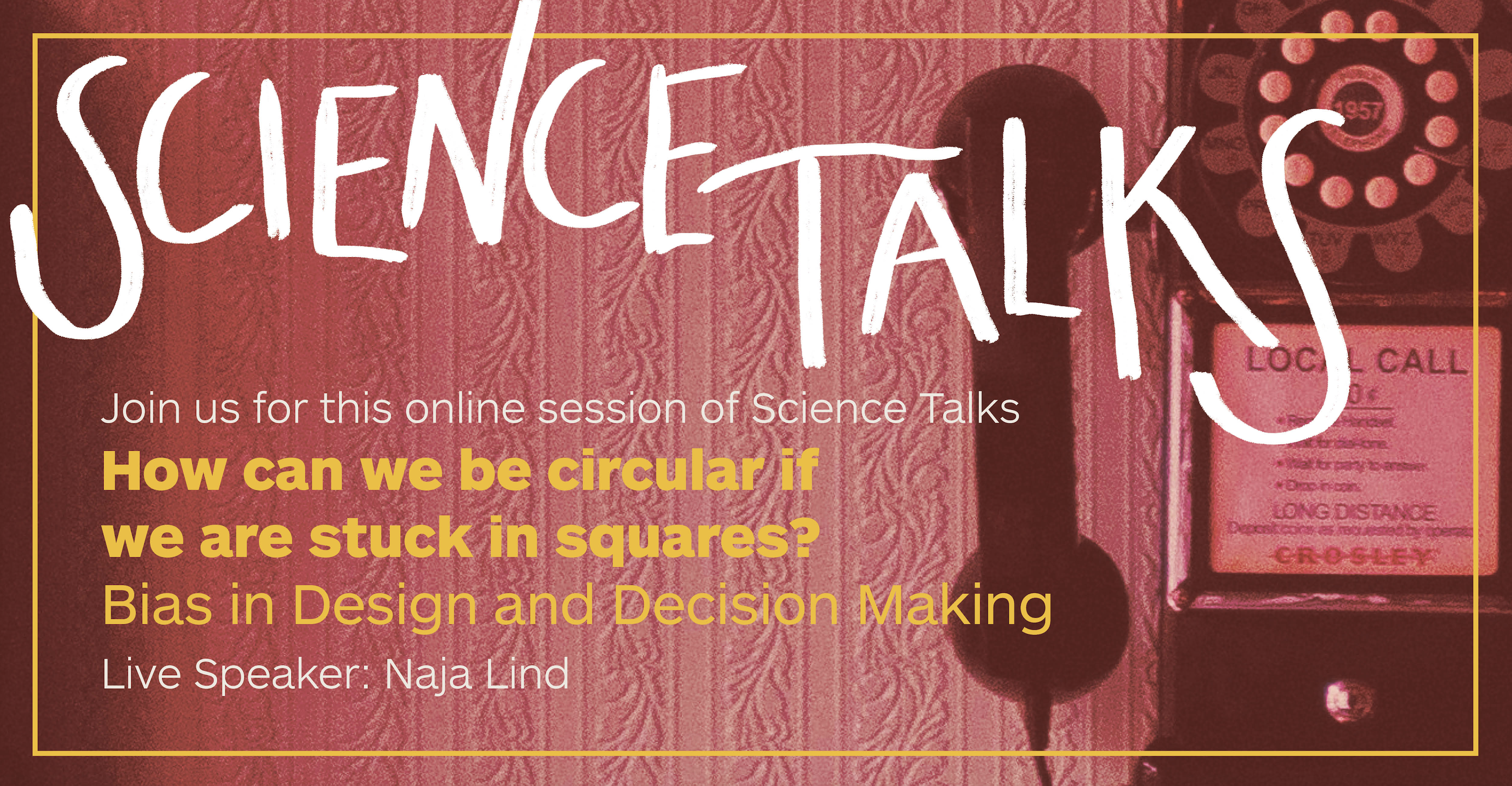 How can we be circular if we are stuck in squares? | Bias in Design and Decision Making
We are extremely happy, that 'SCIENCE TALKS' has gone online! Join us for this second live session with Naja Lind, Anthropologist, podcaster and consultant.
In this talk, Naja Lind will take circular economy to a new place by addressing diversity and decision-making in organizations.
Naja Lind, anthropologist, works as a consultant with qualitative studies and company culture, and is active within the gender equality agenda, e.g. with the project and the podcast 'Career women'. In Career Women, Naja Lind has spent the last 2½ years delving into issues of gender, gender equality and diversity in relation to business and economy.
This online Science Talks will be facilitated over youtube, and you'll receive a link after sign-up: