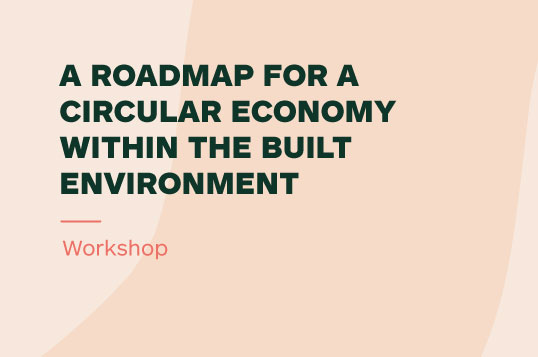 "Risk-sharing" is, again and again, being discussed as a critical factor in accelerating the Circular Economy within the building industry, thus going from pilot projects to mainstream. But is there a need for the industry to broaden its understanding of the ability and willingness to work with risks in its business models?
Together with SKANSKA HQ (SE), The Bridge by Altitude (SE), WE BUILD DENMARK and The Embassy of Denmark in Sweden and the Embassy's Design Impact Hub, BLOXHUB would like to invite you to a workshop on Monday the 29th of August from 9:00 – 16:00 at BLOXHUB in Copenhagen.
The case of the workshop will be a specific case of Skanska from Sweden, which will undergo the focus of the workshop. To stimulate the workshop, we will include the incentives of an international insurance company that works with risk-sharing analysis within the building industry, in the workshop. The workshop will use this insurance company's perspective on integrating a risk framework into a business model to develop new business models within Circular Economy in the built environment.
The workshop is a facilitated process with a mix of inspirational talks, interdisciplinary group discussions, and co-creation sessions. Workshop participants consist of a wide range of stakeholders within the built environment – decision-makers, practitioners, and researchers – to ensure a holistic and interdisciplinary approach to the subject.
Would you like to join?
Should you have any questions or would you like to join please do not hesitate to contact Program Manager at BLOXHUB Torben Krab, at +45 51624031 / tkr@bloxhub.org