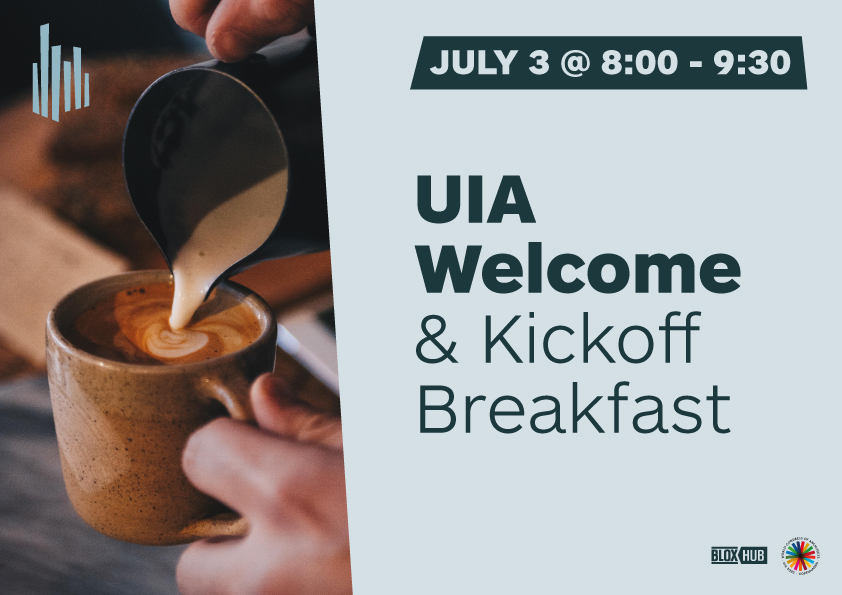 CPH is hosting the UIA this year – and we are happy to extend a warm invitation to all members, friends of the house, and UIA participants to come and Kick-off this exciting event with us.
We are honored that Adam Lubinsky, Ph.D., AICP, principal at WXY Studio, has agreed to come and give a small presentation: IMPULSE – a personal perspective on the UIA from an American viewpoint.
Adam Lubinsky is a highly inspirational speaker whose expertise and passion earned him recognition as one of Fast Company's Most Creative People of 2017. His WXY Studio was also named the World's Most Innovative Architecture Firm in 2019.
Lubinsky has led several award-winning initiatives and projects, including the Brooklyn Navy Yard Master Plan, the D15 School Diversity Plan, and the East Harlem Neighborhood Plan.
The UIA Welcome & Kickoff Breakfast will take place at BLOXHUB in Los Angeles.
Don't miss this opportunity!
You can sign up below: