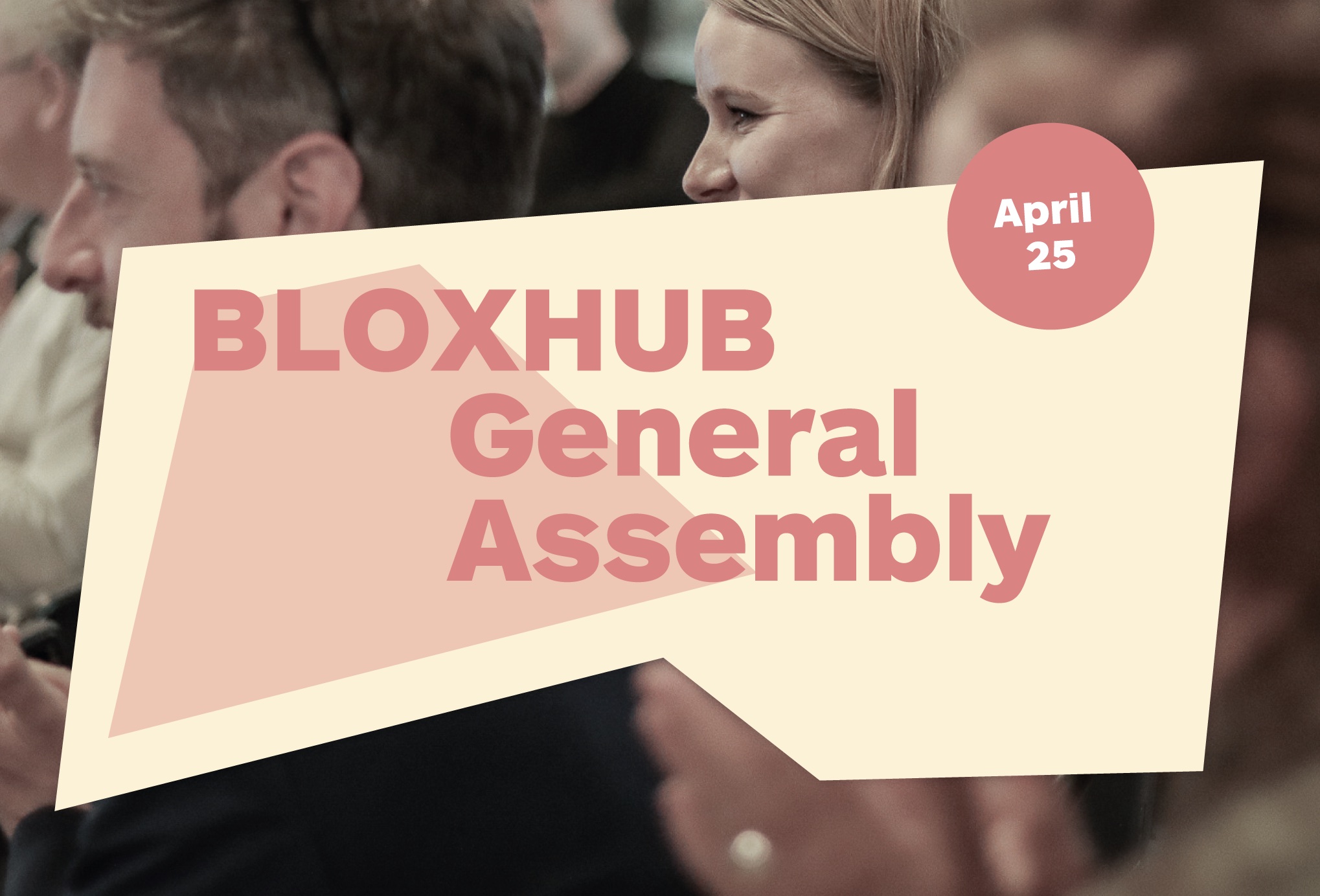 Please join us for BLOXHUB's Annual General Meeting.
All members are invited and have the right to vote. It is possible to participate and vote both physically and online.
When: 25 April 2023, 12.30 PM.
Where: BLOXHUB Arena, Bryghuspladsen 8, 3rd floor, 1473 Copenhagen K
Agenda
Election of Moderator.
The Board's report on the Association's activities in 2022.
Presentation of the audited Annual Report for approval.
Proposals submitted by the Board or the Association's members.
Information regarding the appointment of board members and election of members.
Election of auditor.
Any other business.
The General Meeting will be conducted in English.
The Annual Report for 2022 will be made available for the members shortly before the General Meeting at https://bloxhub.org/about/
Please sign up here: