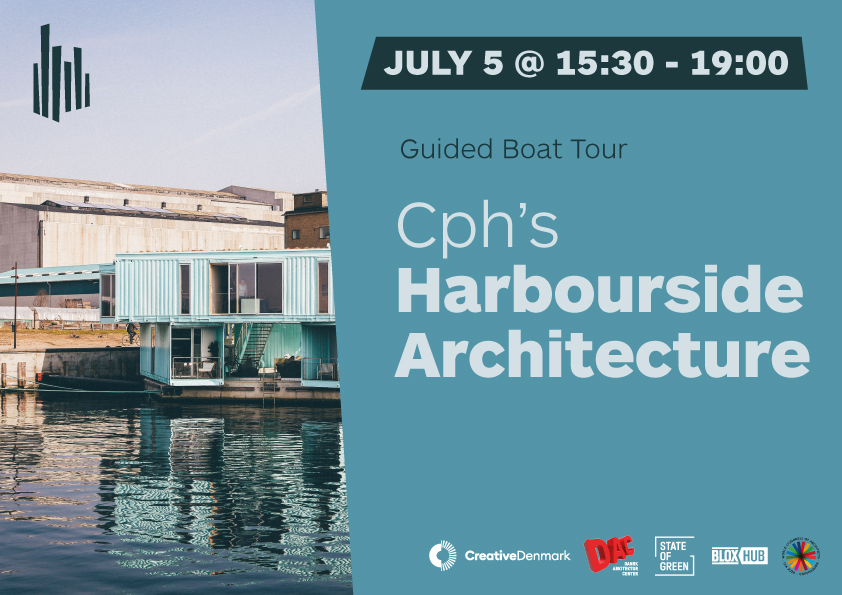 Copenhagen's harbourside architecture is best seen by boat.
Architects from some of Copenhagen's most celebrated architectural offices will be tour guides as we float past superstar architecture like the Bicycle Snake, Krøyer's Plads, Paper Island, and the Urban Rigger.
And if a lovely afternoon on the water wouldn't be enough to lure you in, we're kicking off the harbour tour with an introduction to the intricacies of Danish urban planning and architecture at the BLOX building.
Participation is free, but space is limited. Sign up for the event HERE.
This event is part of the UIA conference and is a cooperation between:
State of Green, Creative Denmark, DAC, and BLOXHUB