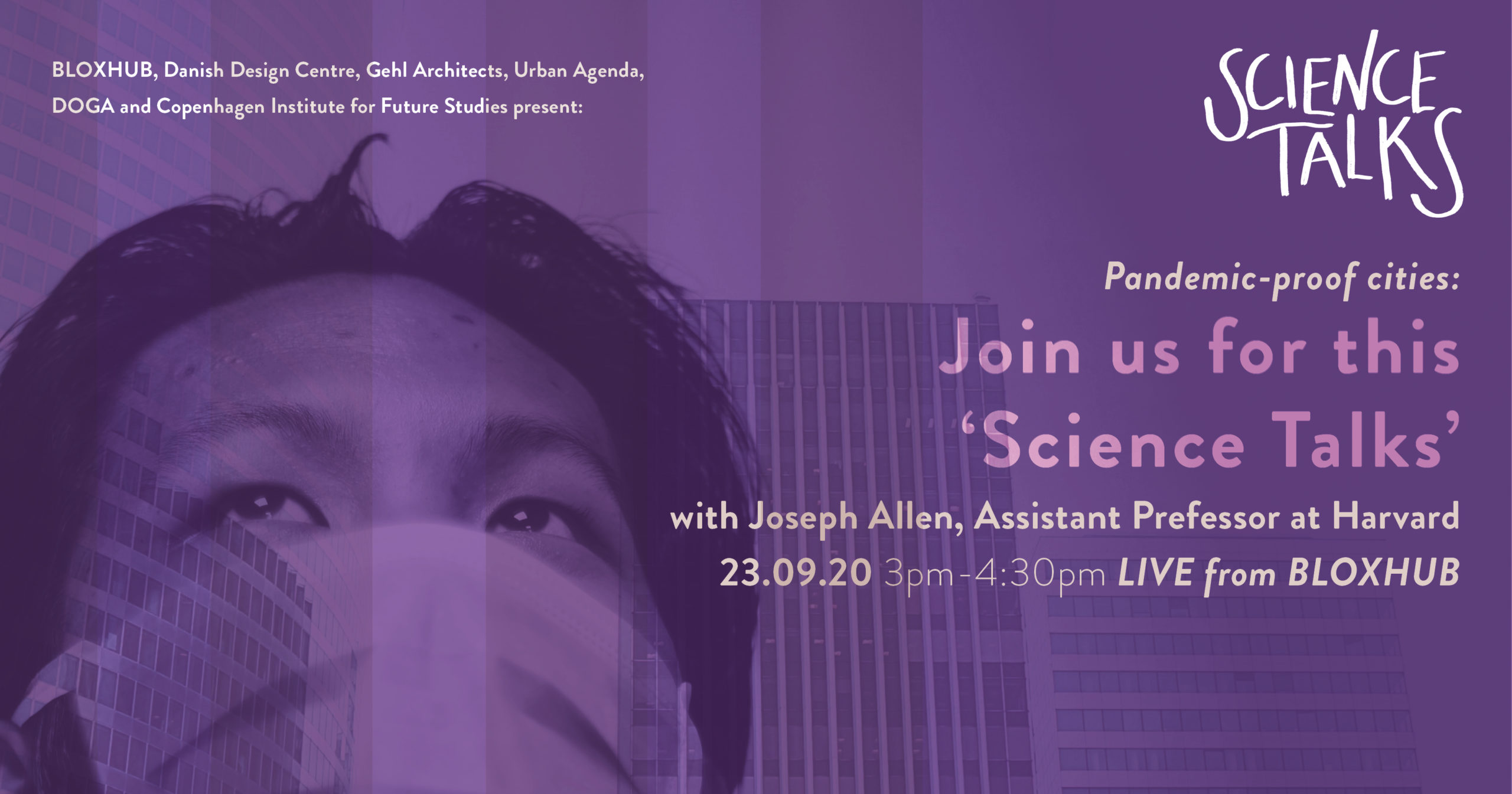 Join us for this 'Science Talks' with Joseph Allen, Assistant Professor at Harward and co-author of "Healthy Buildings: How Indoor Spaces Drive Performance and Productivity".
The talk is held as an online free-of-charge webinar. Sign up and more info coming soon!
FYI: The event will be recorded and live-streamed for use on our platforms.