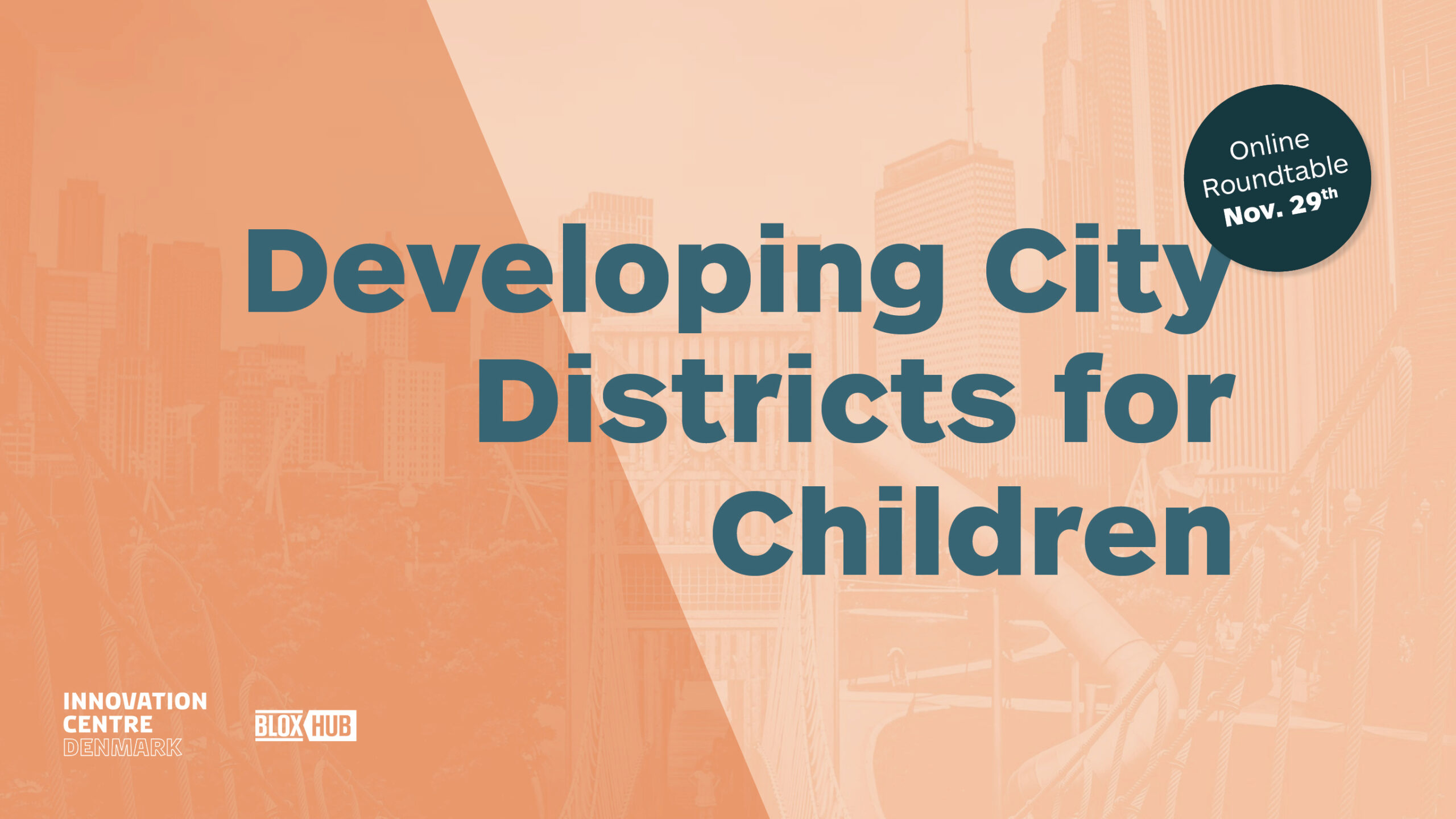 According to UNICEF, "Every child has the right to grow up in a place where they are respected, valued and feel safe, where they have access to basic services and can play, learn, grow in a clean and healthy environment where their voice is heard and matters". Communities are crucial for our development, well-being, and health – not least the children's. And activity and play are crucial for children's physical and cognitive development and interaction with others. So, can we develop city districts, from a child's perspective, and supports communities for all ages, and how can Danish and Chinese companies support each other in this regard? 
At this Roundtable, we will discuss and share knowledge and ideas on: 
How to develop city districts to be experienced as friendly from a child's perspective?

 

Whether, by establishing a city district that meets the children's wishes and needs, we can strengthen the community among all inhabitants?

 

What additional benefits there can be from this approach?

 
PROGRAM
Welcome and intro, Lotte Breengaard, Program Director, BLOXHUB
Introduction of Innovation Centre Denmark, Martin Hoxer, Executive Director, ICDK Shanghai
"Tour de table", Presentation of all
Introduction to the theme of child friendly cities
Perspectives on the idea "urban development from a child´s perspective in China"
Discussion:

How to develop a city district to be experienced as friendly from child perspective

 

Whether, by establishing a city district that meets the children's wishes and needs, we can strengthen the community among all inhabitants

 

What additional benefits there can be from this approach

 
How can Danish and Chinese companies support each other with this approach?
Sum up, Lotte Breengaard and Martin Hoxer 
Please contact Program Director Lotte Christina Breengaard if you would like to join:
m   +45 2268 4643
e    lcb@bloxhub.org