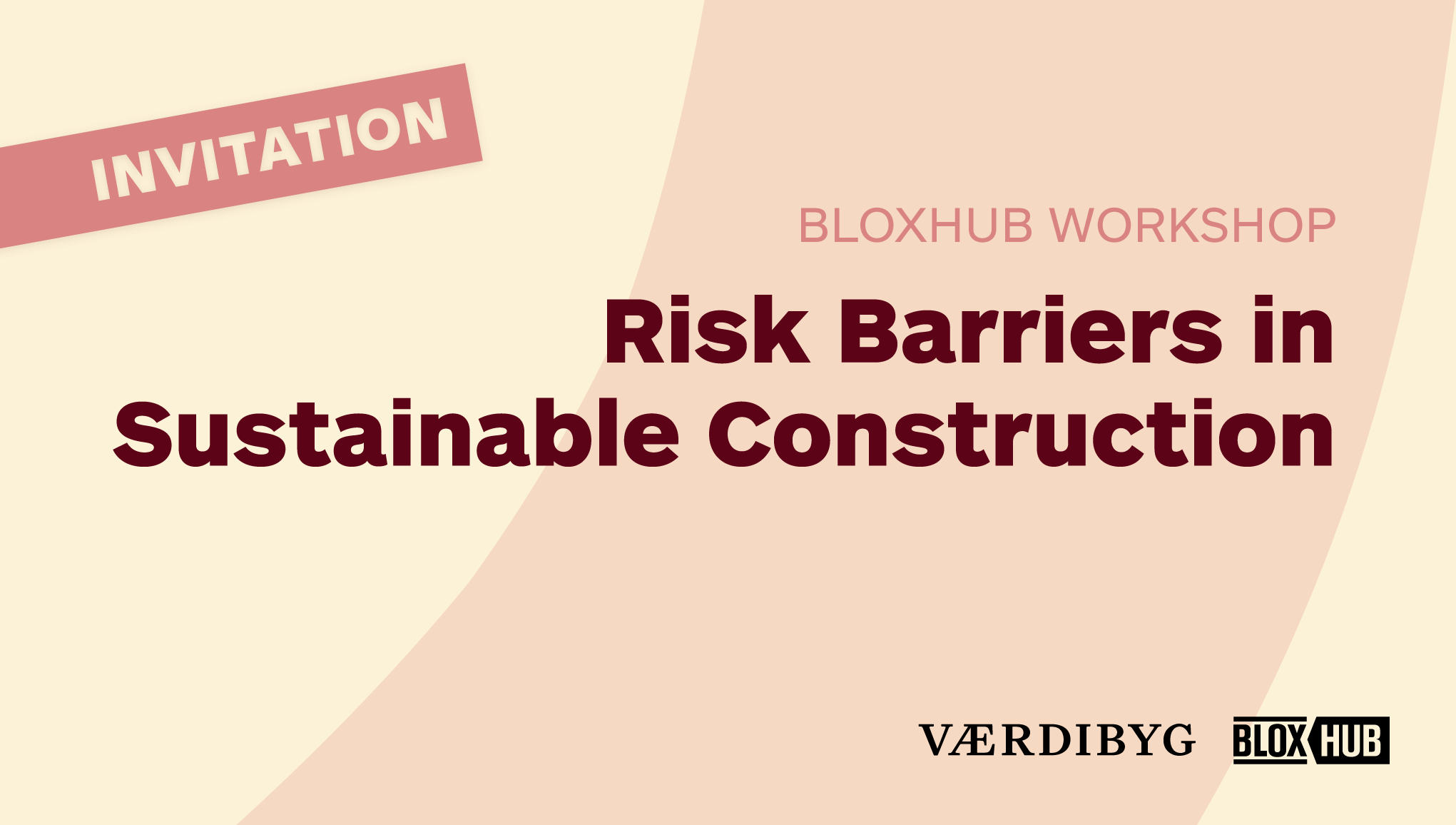 Risks and the perception of risks associated with the use of new and unproven materials in construction projects is a significant barrier. It is therefore necessary that we understand the current risk barriers prevailing in the industry to find out how they can be handled and reduced.
BLOXHUB and Værdibyg invite you to an all-day workshop where we will analyze the risks that slow down the sustainable transition within the built environment. Together we will try to break down the risk barriers into manageable sub-barriers and identify potential solutions.
The workshop is organized by BLOXHUB and Værdibyg as a facilitated process with a mixture of group exercises and discussions as well as inspirational presentations.
At the workshop, we will seek to answers the following questions:
Which risks are obstacles to the use of sustainable materials?
With which measures can these risks be handled/minimized/mitigated?
What potentials and opportunities exist for the present and in the future?
Would you like to know more about the workshop and how to register please contact Lotte C. Breengaard, lcb@bloxhub.org.
____
NB The workshop is in Danish