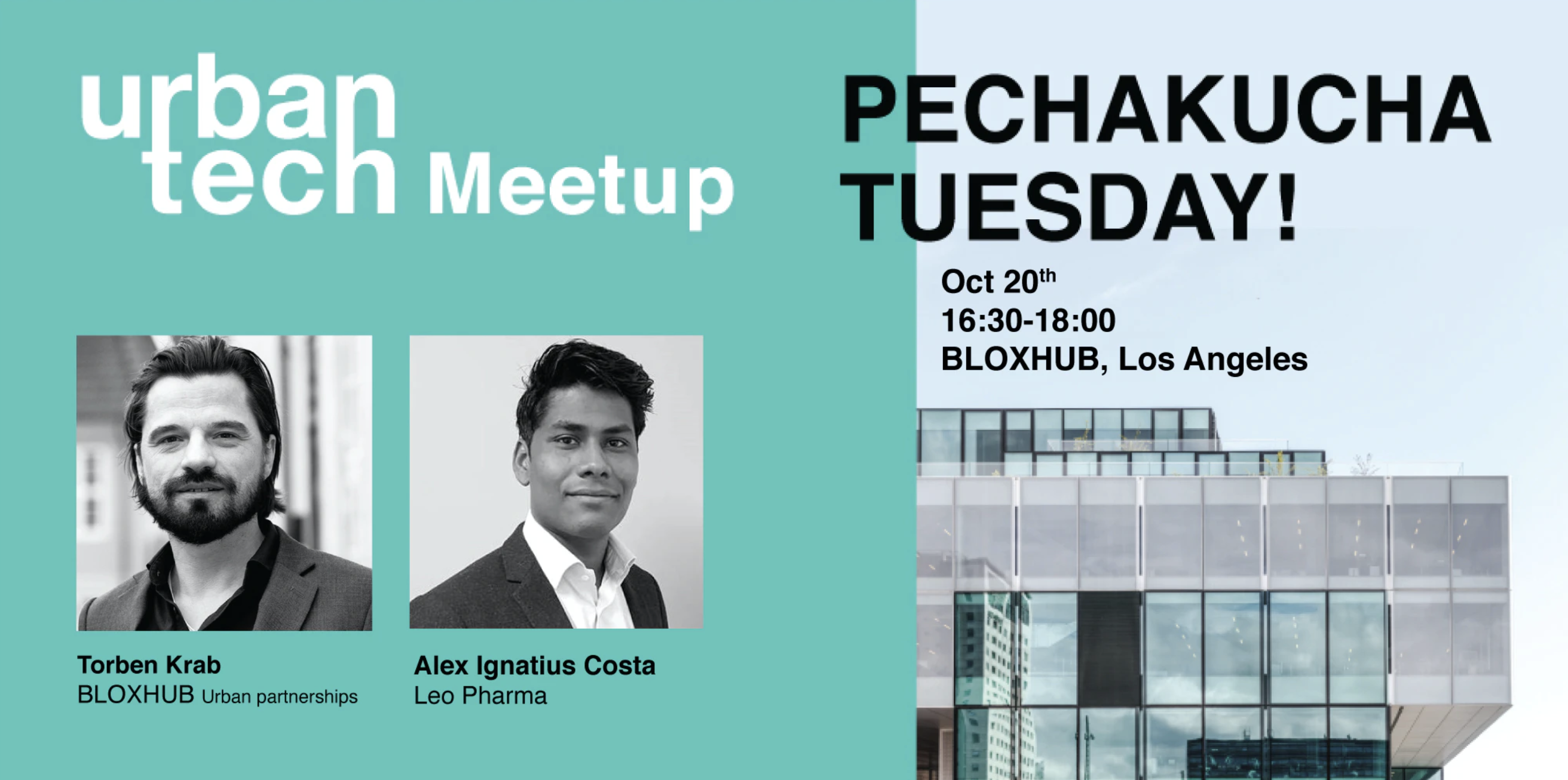 Join us for the next Urbantech Meetup in BLOXHUB.
For this Urbantech Meetup #3, we are pleased to welcome Alex Ignatius Costa, Product Planning Lead at Leo Pharma, and Torben Krab, Program Manager at BLOXHUB (Urban Partnerships). They will give a short but intense presentation that will inspire, spark new ideas, and give you food for thought.
Stick around afterwards for some networking and cold drinks.
Agenda:
16:30 – 16:45 Welcome & Introduction.
16:45 – 17:00 Pecha Kucha presentation by Alex Ignatius Costa
17:00 – 17:05 Q&A
17:05 – 17:20 Pecha Kucha presentation by Torben Krab
17:20 – 17:25 Q&A
17:25 – 18:00 Networking and cold drinks