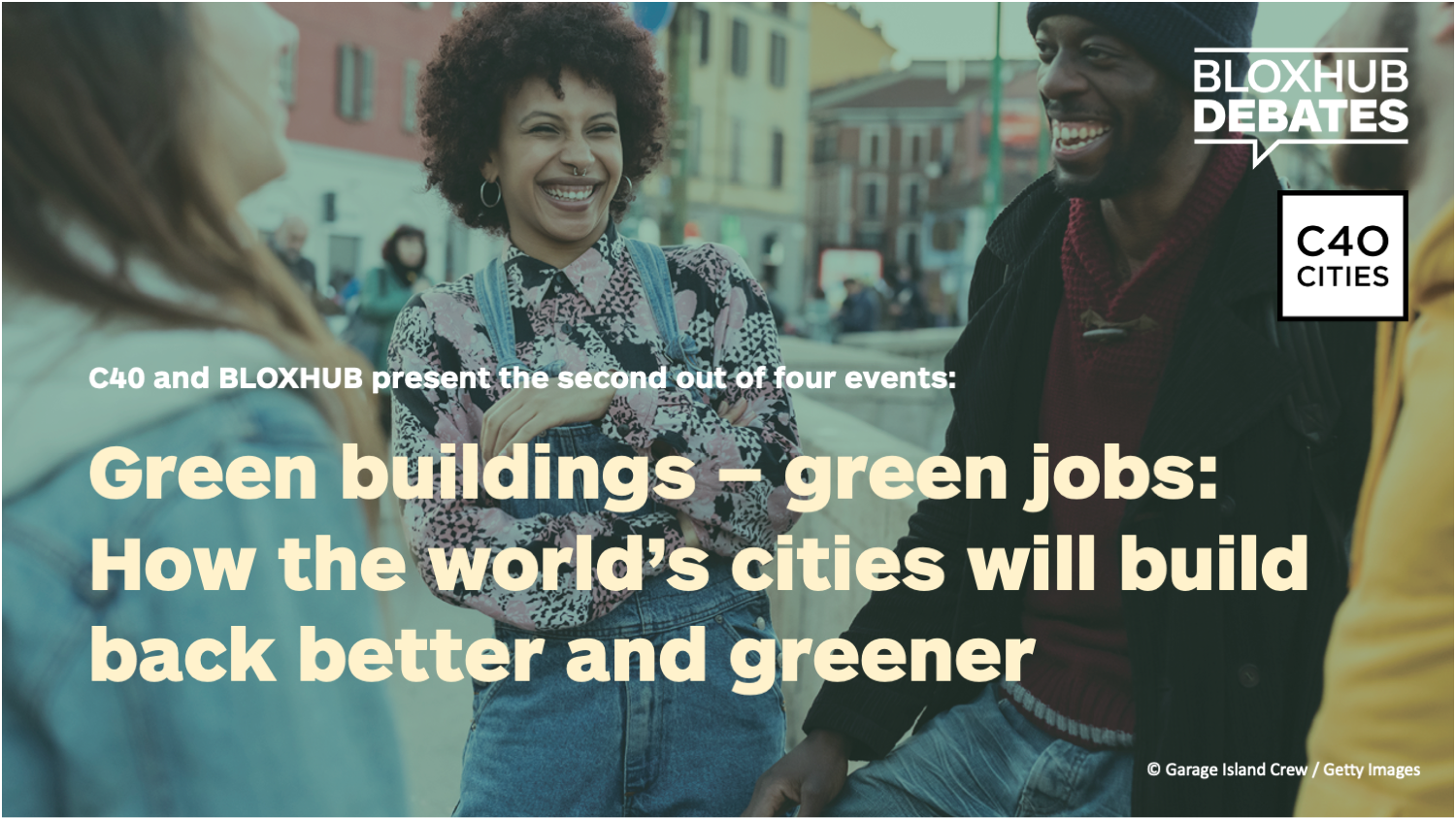 Building retrofits and clean construction are key to a greener, healthier future with opportunities for everyone.
Buildings typically represent the biggest source of emissions in C40 cities. And recent C40 research shows that while a green and just recovery could create over 50 million good, sustainable jobs by 2025 in C40 cities, building retrofits and new energy efficient construction would be the most significant job-creating areas cities can invest in. The jobs would be local and they could be created almost immediately due to the scale of action and size of the building stock; and with the right planning, they could be targeted at those who need them.
To focus on the crucial role of buildings in ensuring a green and just Covid-19 recovery in the world's greatest cities, C40 and BLOXHUB invite you to a debate where distinguished leaders from cities, business and civil society will discuss how to promote the sustainable and healthy buildings agenda.
Join us for this inspiring panel-discussion together with:
Moderator: Simon Hansen, C40 Managing Director of Climate Solutions and Networks
Panelists:
Monica Barone, CEO of the City of Sydney
Ingrid Reumert, VP Global External Relations & Sustainability at VELUX
Ambet Yuson, General Secretary of Buildings and Wood Workers International
Eli Grimsby, CEO of Oslobygg at the City of Oslo
UHM Eui-Sik, Director-General of the City of Seoul
_____________________
After registration you will receive a link to the Youtube stream.
Sig up via form below