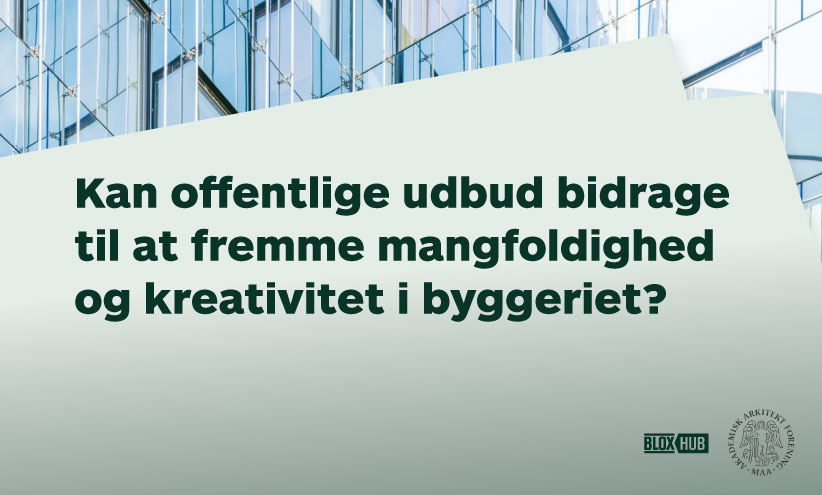 Together with Arkitektforeningen we invite stakeholders from across the construction industry to join us for a discussion about which framework strengthens innovation, the quality of the built environment, and the client's need for risk management. We will take a deep dive into the following questions:
How is the process between politicians, developers, and architects simplified and expectations aligned?
How should competence requirements be set out in the tender material to ensure architectural quality, diversity, and innovation?
What assessment criteria can be established to judge architectural quality and creativity?
How do we get better at handling risk in practice, and what could this mean for the tender framework and the conditions?
How to promote collaboration, trust-building, and a more iterative process between provider and bidder in the tender framework?
___
Please contact BLOXHUB Program Director Lotte C. Breengaard for further information on how to apply: +45 2268 4643 / lcb@bloxhub.org_____
NB: The workshop is in Danish