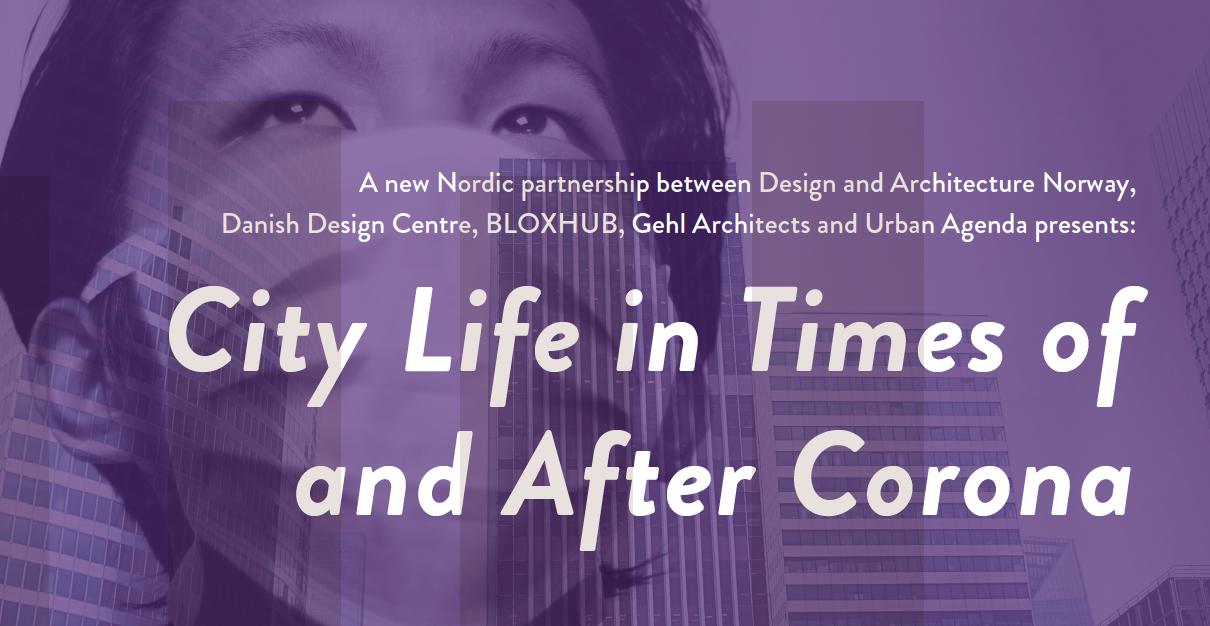 How will our cities change post-pandemic? What can we do as citizens, urban planners, architects, designers and decision-makers to ensure the right restart for our cities – and protect ourselves against future pandemics?
Through a new Nordic partnership between DOGA – Design and Architecture Norway, Danish Design Centre, BLOXHUB, Gehl Architects, Copenhagen Institute of Futures Studies and Urban Agenda, we dive into the dilemmas of pandemic-proof cities and help generate the best solutions for restarting the good life in our cities.
Venue: 
BLOXHUB + Live Stream
Calendar:
#3:          23/9 11.00-12.00 am: BLOXHUB Debates: Democratic Digitalization? More info and registration
#4:          23/9 15.00 – 16.15 pm: Science Talks: The importance of indoor and outdoor climate in relation to COVID-19 w. Associate Professor Joseph Allen, Harvard, and Professor John Macomber, Harvard: More info and registration
#5:           28/10: 15.00 – 16.15 am: BLOXHUB Debates: The impact of Covid-19 on health and housing inequalities
#6:         29/10 15.00 – 16.00 pm: Science Talks: Public Space in European Social Housing w. Associate Professor Anne Tietjen, University of Copenhagen
#7:         23/11: 15.00 – 16.15 pm: BLOXHUB Debates: Future scenarios for post-COVID-19 Cities zooming in on work, mobility, culture and shopping.