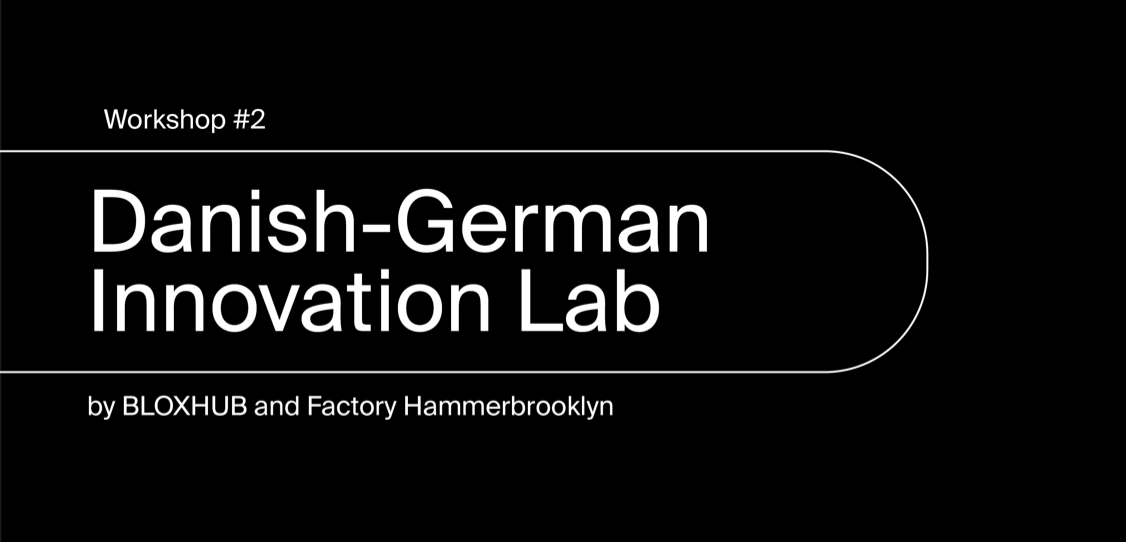 In November last year we hosted the Kick Off Event of our ongoing collaboration with Factory Hammerbrooklyn called The Danish-German Innovation Lab. The collaboration aims to foster partnerships, share and disseminate knowledge, and create the best innovation environment for co-creating urban solutions and exchange across the Danish-German border.
Now The Danish-German Innovation Lab is back with it's second event and workshop, this time at Factory Hammerbrooklyn in Hamburg. The topic of the workshop is Healthy City, and participants will get to work hands-on together with Hafencity Hamburg Gmbh on the new district Grasbrook. The workshop will centre on the four different themes: mobility, building, urban space, and community.
BLOXHUB and Factory Hammerbrooklyn will continue to host innovation workshops on a biyearly basis, in order to connect our ecosystems and ensure a strong collaboration across the Danish-German border. If you want to know more about the workshop or our continued collaboration with Factory Hammerbrooklyn, please reach out to Head of Strategic Partnerships, Martine R. Kildeby.
When: Jun 9-10
Where: Factory Hammerbrooklyn, Stadtdeich 2-4, 20097 Hamburg, Germany