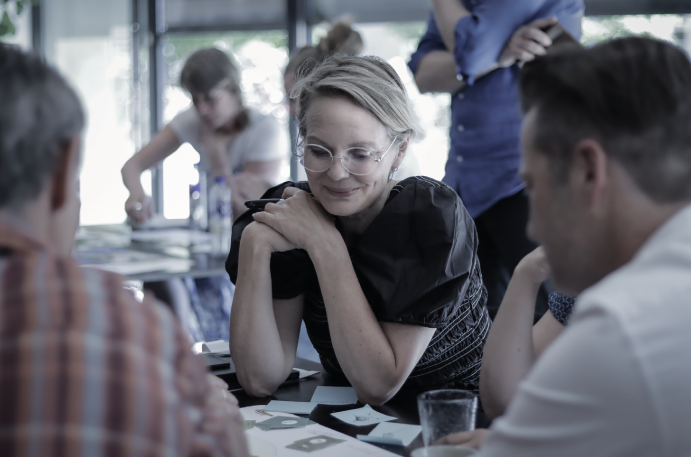 90% of people's time on average is spent indoors. Thus the indoor climate has a significant impact on our health and cognitive functions. Several studies show that our well-being and performance improve dramatically with higher rates of ventilation, optimal humidity, the right light, noise control and well-designed spaces. BLOXHUB (Copenhagen) and Factory Hammerbrooklyn (Hamborg) would like to invite you to join a cross-disciplinary workshop discussing how we turn that knowledge into action.
BLOXHUB and Factory Hammerbrooklyn have entered a long-term strategic partnership with the aim to foster collaborations across borders, share and disseminate knowledge, establish new business partnerships in the neighboring markets, and create the best innovation lab for co-creating urban sustainable solutions. You are invited to join the first in a series of workshops under the initiative as part of the kick-off event taking place in Copenhagen November 17-18.
The workshop will take a deep dive into the discussion of Healthy Buildings; future designs as well as existing buildings, based on four sub-categories:
The Future of Office Buildings: How will healthy buildings as a concept change the way we use and conceptualize buildings in the future?
Healthy Indoor Climate: How is the full potential for healthy indoor climate achieved?
Sustainable and Smart Building Operations: How do we ensure that healthy buildings are also smart and sustainable buildings?
Social Communities: How can healthy buildings strengthen and support livability in the local communities they are part of?
The workshop invitees consist of Danish and German private developers, architects, designers, urban development experts, engineers, proptech start-ups and other stakeholders within the built environment, all representing a different perspective on the topic. You will be enriched with new business contacts, opportunities and partnerships in the German and Danish markets and a portfolio disseminating all the workshop outputs for you to use in your own professional context.
If you would like to join please contact  Program Manager, Torben Krab, tkr@bloxhub.org.