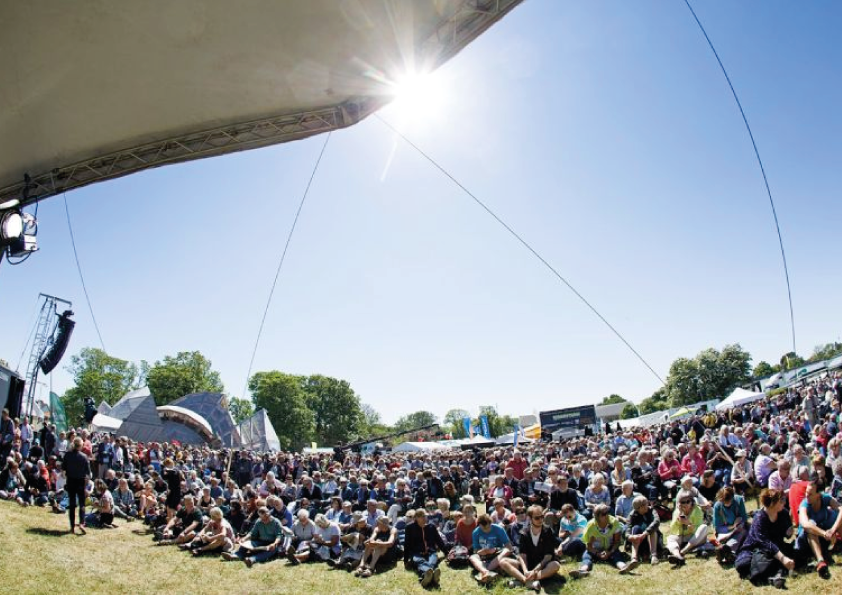 Join us for a Discussion on Space, Nature in the Cities, and Biodiversity at this year's Folkemøde – The People's Meeting 2023 at the island of Bornholm.
There is strong competition for space between nature and social/health-related domains. When planning our cities and towns, should we prioritize preserving space for nature over other factors?
–  Is there enough room to accommodate it all?
– Are certain aspects more important than others?
– Can we create synergies among the domain areas?
These questions are up for debate when Torben Klitgaard and a panel of strong green minds meet at the Nature Base Stage during The People's Meeting.
Jesper Malm, Head of Communication at The Danish Association of Construction Clients, will moderate the discussion.
Panel: Morten Dohrmann Hansen , CEO of idverde DK; Susanne Grunkin , Creative Director at Arkitema; Stine Lea Jacobi, Program Director at Realdania; and Line Stybe Vestergaard, Partner at JUUL FROST ARKITEKTER.
When: Thursday, June 15th,  Time: 15:15 to 16:00.
Where: Nature Base Stage, H2 Ydermolen, Allinge Harbor.
You will find the Nature Base Scene onboard the ship Ester Jensen.