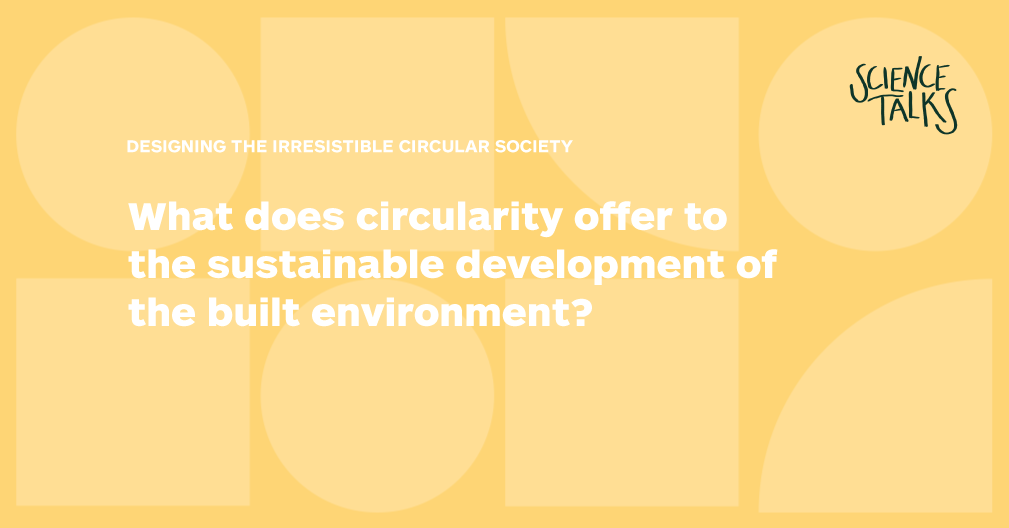 Save the date for our first Science Talks in our series `Designing the Irresistible Circular Society´ where we will discuss what circularity has to offer to the sustainable development of the built environment with Professor Thomas Lützkendorf, Karlsruhe Institute of Technology and professor Harpa Birgisdottir, Build, Aalborg University.
___________
Designing the Irresistible Circular Society
How do we ensure a sustainable future and how will our buildings and cities be created and by whom? Which values and materials will characterize the society of today and tomorrow? Circular economy and circular built environment are high on the agenda. This series sets the new state of the art and addresses the how to's. With 8 events of Science Talks and Debates engaging city planners, policy makers, decision makers, clients, investors, and users we will present the latest research and experiences and ask the tough question: how do we create the irresistible circular society?
Partners: Arup, 3XN/GXN, Lendager Group, The Royal Danish Academy, Danish Design Centre, Build, Aalborg University and BLOXHUB.
Sign up here: