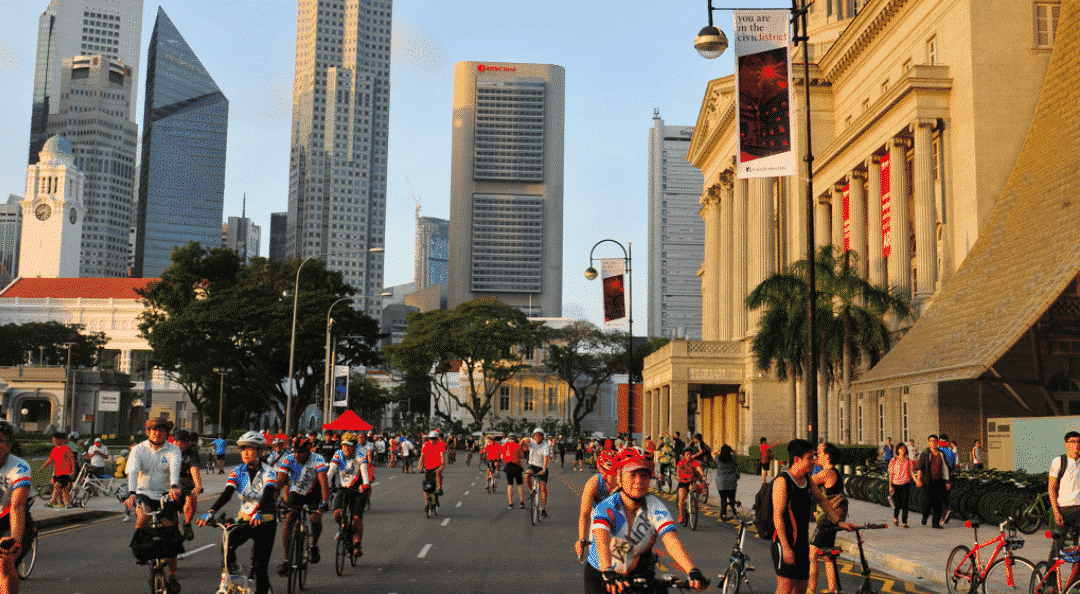 IFHP, DAC, Gehl and Rambøll are among the BLOXHUB members that will participate in this year's summit with the theme "Liveable & Sustainable Cities"
How do we make people part of the sustainability concept in cities? And how can the Nordic approach to urban systems bring more sustainable solutions to the world?
These are some of the challenges, BLOXHUB members will debate and contribute solutions to at the upcoming World Cities Summit in Singapore. The biennial summit is among the biggest for urban solutions with participation from government leaders and industry experts from all over the world.
Measuring social sustainability
The overall theme for the 2018 summit is how cities can be more liveable and resilient through better governance and planning, technology and social innovations. BLOXHUB member IFHP (International Federation for Housing and Planning) is a strategic partner for the summit and will launch their new Social Cities Index, a tool for measuring inclusivity in cities.
The tool will be introduced at the event, " Show Me the Numbers: IFHP Social Cities" on July 10. Participants will discuss cross-sectorial and interdisciplinary cooperation between cities and the private sector as well as civil society in tackling issues of social sustainability.
Speakers include Dr Hee Limin, Centre for Liveable Cities; Helle Søholt, CEO Gehl Architects; Bo Wesley, Novo Nordisk: Cities Changing Diabetes; Trine Stausgaard Munk, Ramboll and Deputy Mayor Ms. Yuri Arakida, City of Yokohama.
Nordic Urban Systems workshop
Danish Architecture Center has joined forces with the other Nordic countries to promote regional and global collaboration in urban sustainability. In the workshop, "Urban Systems for a Sustainable Future – the Nordic Way", participants will outline and discuss their dream scenarios for future cities and how to initiate the necessary public-private partnerships to make the scenarios a reality.
Speakers include: Hanne Christensen, Managing Director Ramboll Water, Flemming Borreskov, President IFHP Larry Ng Lye Hock, Managing Director of World Cities Summit and representatives from the Norwegian Embassy
The workshop also takes place July 10. More info and registration here.