As we set sail toward the future, we have established a new set of guidelines anchored in the needs of BLOXHUB's community. The new strategy has been mapped out based on the collective knowledge and input from residents, members, and our ecosystem to craft a visionary roadmap for sustainable urbanization.
This new strategy will guide us moving forward and revolves around three key domains that define the essence of future cities as envisioned by our community:
 – Cities are Nature, Cities are Systems, and Cities are Communities.
By embracing these domains, we aspire to transcend beyond conventional thinking and push our current levels of engagement. We are committed to expanding the reach and impact of our ecosystem, fostering an environment of growth and value creation that extends far beyond our present community.
The domains are:
CITIES ARE SYSTEMS
Collaborative Partnerships – System of Systems – Global Cohesion
We view cities as comprised of numerous interrelated systems, such as energy, water, transport, health, and economic and social structures, which are connected and interrelated. Due to this complexity, solving city problems is challenging, as a change in one system can have unintended consequences in other systems.
Looking at the city as a system of systems uncovers its perplexity and can assist in finding solutions. Collaboration between public and private sectors, citizens, and academia is required to redesign urban systems to create livable cities considering climate risks, demographic changes, and economic trends. It is crucial to acknowledge the complexity of the world, as sustainability challenges do not respect borders. The global community is interdependent and must collaborate to address these issues effectively.
CITIES ARE NATURE
Biodiversity as an Asset – Regenerative Mindset – Multi-species Perspective
We make no distinction between the city and nature. The city is an integrated part of our planet's natural ecosystem and is subject to nature's laws, limitations, and possibilities. To cope, we must design our cities based on nature's principles to create thriving urban areas that also contribute to the health of the planet.
We view cities and their biodiversity as an asset – and realize that clean air, water, and other natural elements are a precondition for a good life for its inhabitants, both humans and other species. The regenerative paradigm reigns: we must give more than we take. It involves recognizing the value of nature in terms of what we can gain from it in terms of knowledge rather than simply what we can exploit, gather, or control.
CITIES ARE COMMUNITIES
Health Empowerment – Citizen Engagement – Spatial Justice
The power of community can achieve far more than individual efforts. To reinforce inclusivity, advocating for public participation will help build trust and is crucial for promoting transparency and accountability in decision-making processes and creating more healthy, vibrant, and resilient communities.
We see spatial justice as crucial in promoting social, economic, and environmental sustainability within cities. It aims to create more just and equitable communities that provide opportunities for all individuals to thrive, regardless of location or socioeconomic status. By addressing spatial inequalities and promoting inclusive urban development, spatial justice can help create more livable and sustainable urban environments.
FUTURE ACTIVITIES BASED ON DOMAINS
With the launch of our domains, we are now ready to dive into exciting programs and topics that are of key interest and importance to our members and residents.
We have already started the journey by launching our GROUPS initiative, which offers members of our ecosystem the opportunity to connect and collaborate based on shared interests in specific domains. Through this initiative, we aim to facilitate meaningful business partnerships and encourage knowledge exchange that can foster innovation and growth.
As we leap into the future together, we look forward to offering a wide range of new activities, events, and workshops centered around Cities as Systems, Nature, and Communities.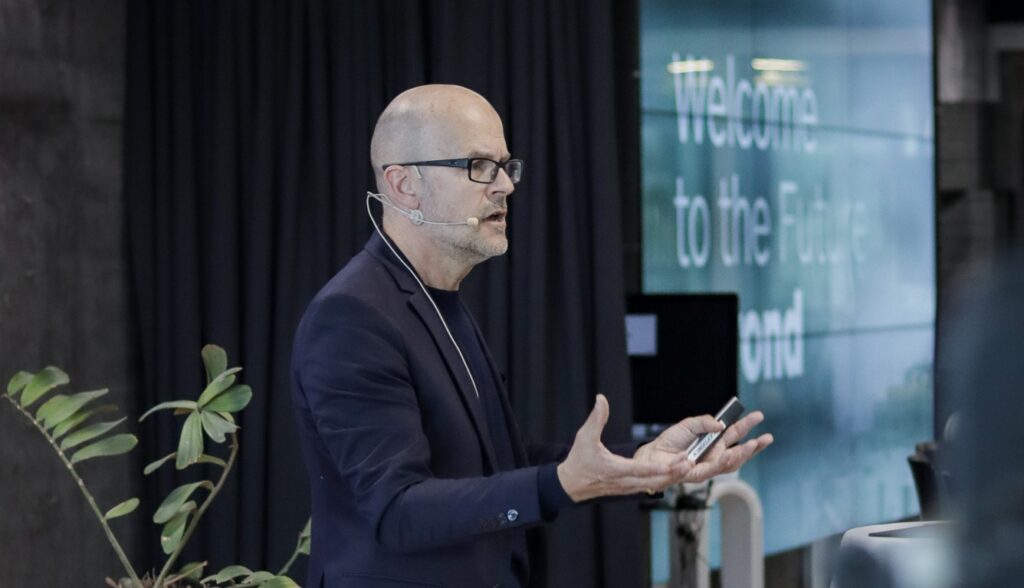 If you would like to know more about BLOXHUB's new domains: Cities are systems, nature & communities  – please reach out to CEO Torben Klitgaard at tkl@bloxhub.org