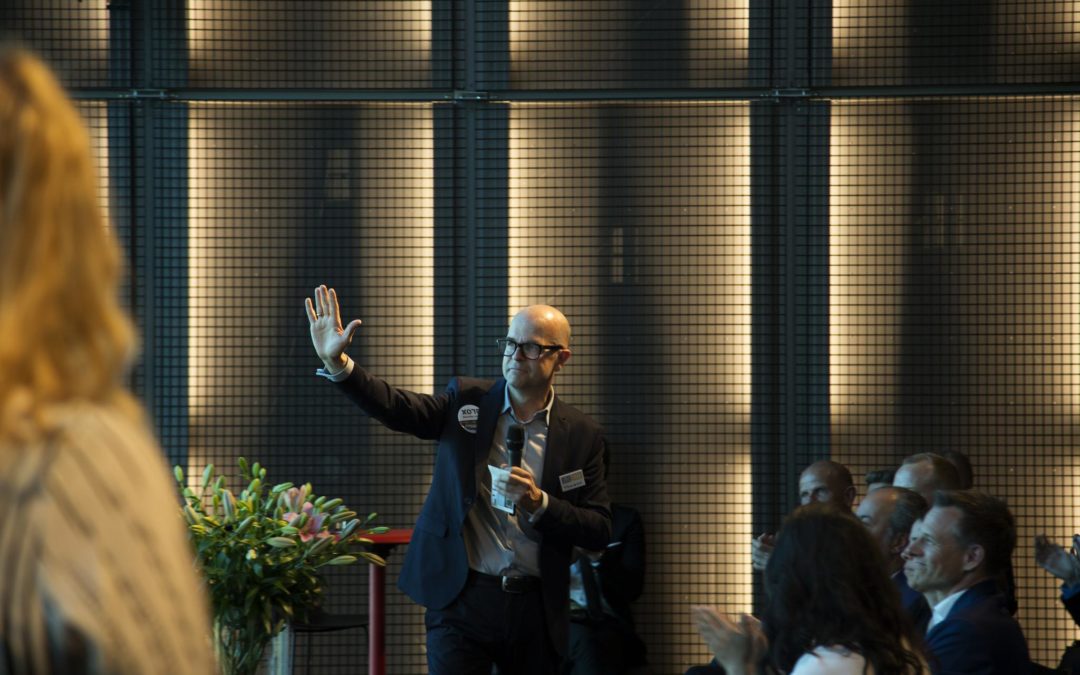 BLOXHUB officially opened on May 5 with more than 200 distinguished guests, including the Minister of Business, Lord Mayor of Copenhagen, members and companies
"We did it – and now we have to deliver"
With these words, Director Torben Klitgaard officially opened BLOXHUB on Saturday, May 5.
More than 200 people enjoyed opening speeches, live music, debates and bites from BLOX Eats on the sunny afternoon.
BLOXHUB chairman and CEO of COWI, Lars-Peter Søbye, began the event by emphasizing that BLOXHUB is already working according to its purpose, and co-creating new solutions.
"Take DALUX, a small technology company, that has gained international media attention after developing a special tool for construction sites that can actually see through walls using augmented reality. This product was developed through BLOXHUB co-creation and not only supports digitization in construction, it also helps design buildings that are better to live in. A few years ago, this sort of technology was only for companies that could afford it, now everyone can access and download this app."
"BLOXHUB is about connecting people and businesses. Combining design and engineering. Building and scaling cities internationally. More than 60 percent of the urban space that we will need in the future is still not built. The world needs this kind of collaboration."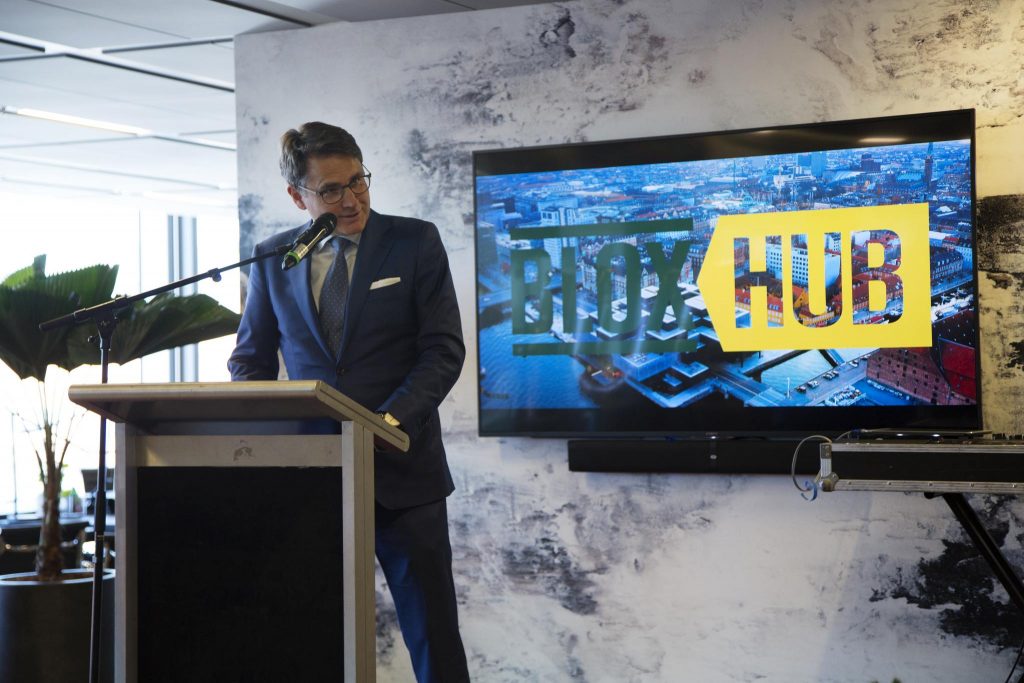 BLOXHUB will benefit Denmark and the world
Brian Mikkelsen, Minister for Industry, Business and Financial Affairs and co-founder of BLOXHUB, talked about the global potential of BLOXHUB and Danish urban solutions.
"Danish companies already offer a lot of solutions in everything from water shortage to waste management. And we are world-famous for our aesthetics of design and architecture. If we can bring these sectors together, there is no limit to what we can achieve."
He added that BLOXHUB is also an important part of the Danish government's digital strategy. The strategy focuses on giving SMEs access to state-of-the-art tech and all the latest tools. In BLOXHUB, SMEs have access to no less than seven labs, including a VR lab a data lab and a 1:1 street lab in Vester Voldgade.
"We see a clear correlation between being digital, being efficient and productive and earning more money. Access to technology is the future."
"BLOXHUB is part of Denmark's response to the challenge of global urbanization. This will be benefit not only Denmark – but the world."
A Window to the World
Lord Mayor of Copenhagen, Frank Jensen, said that Copenhagen now has a global platform to launch its world-famous sustainable urban solutions.
"BLOXHUB will take Copenhagen to a higher level. It's a window to the world."
The Lord Mayor is a long-time member of C40, a global network of sustainable cities.
"I talk to many members that want to learn from our green solutions, including our district heating and cooling, our clean drinking water, bikes and not least our ambition to be Co2 neutral by 2025."
A new destination for Innovation and Co-Creation
Director of Philanthropy in Realdania, the association that has financed both the BLOX building and BLOXHUB said that the hub is part of Realdania's ambition to create new sustainable solutions.
"BLOXHUB is what makes BLOX more than a building. It makes BLOX a destination for innovation and co-creation."
Since the unofficial opening in April, more than 32 Danish and international companies have moved into the hub and numerous events have taken place, including workshops, debates and accelerator programs.
"This is the place to come if you want to participate in shaping future cities and it's a bridge to the rest of the world. Danish urban solutions are among the best in the world, but we are also a small country. We need co-creation at an early stage. This is where that can happen."
A movement for future cities
Director of BLOXHUB Torben Klitgaard wrapped up the opening speeches by thanking the guests and members.He talked about the inspiring daily life in the hub, where big and small companies, organizations and researchers come together across sectors.
"We see genuine interest and curiosity in each other's challenges and business opportunities every day. This is why I believe that BLOXHUB is not just a co-working space. It will be a movement. To break down silos and bridge all stakeholders in sustainable urbanization."