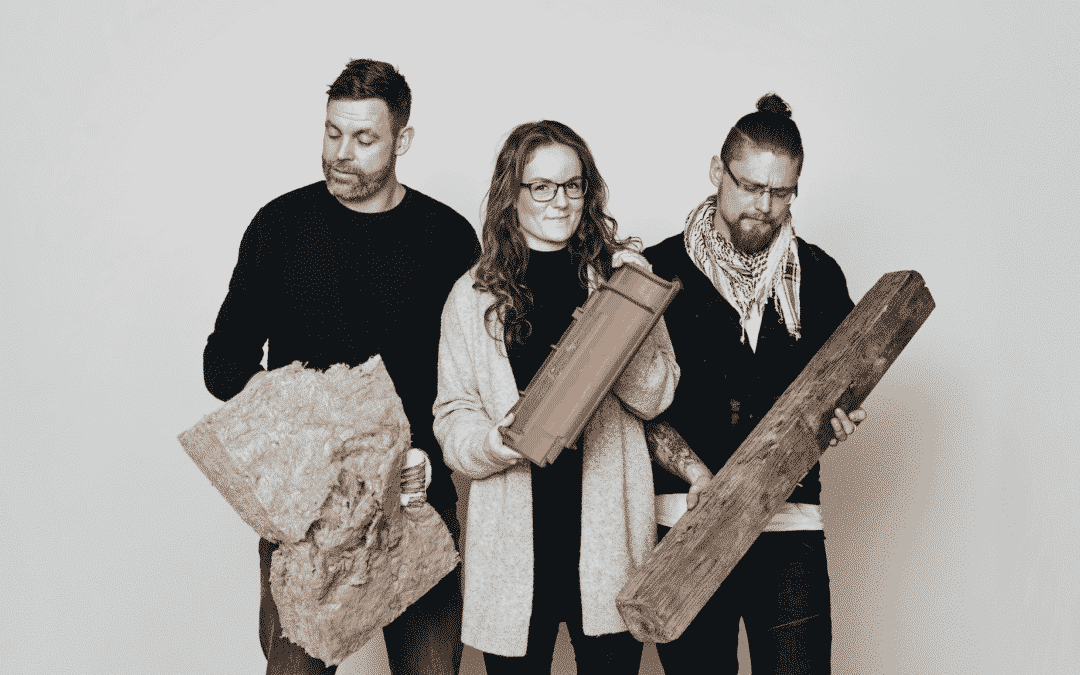 DO YOU HAVE THE IDEA FOR BRINGING NEW LIFE TO OLD BUILDING MATERIALS?
Are you up for a creative challenge?
The Upcycle Challenge is a crowdsourcing campaign in which you submit your best ideas for how used building materials can be recycled in completely different products or solutions – and it does not have to be in the building and construction industry. Your upcycling idea must be based on three materials: wood, bricks and roof tiles or insulating material. You can read much more about the requirements here: upcyclechallenge.wazoku.com.
Why have we started the Upcycle Challenge?
We lack solutions for how we can reuse and recycle used building materials elsewhere. The building and construction industry accounts for more than 30% of the waste generated and more than 40% of the resources consumed in society. We must therefore give building materials a new sustainable life.
Who are you?
We have no official requirements for your background, but perhaps you work with design or product development? Or you study construction, architecture, landscape architecture, engineering or conduct research in materials, chemistry, mechanical engineering, biology or circular economy? Perhaps you are an eager entrepreneur full of good ideas?
Why should you participate?
You would like to win DKK 30,000 – and you would like to have the opportunity to develop your solution further together with BLOXHUB and Enemærke & Petersen.
How do you participate?
You upload your proposed solution to upcyclechallenge.wazoku.com. The competition runs in the period from 6 April to 18 May 2018. Create a profile on upcyclechallenge.wazoku.com already now – we will then keep you up to date with news and important deadlines.
The Upcycle Challenge is initiated by Enemærke & Petersen and BLOXHUB.