How do we bring new life to used building materials? That was the focus for Enemærke & Petersen's crowdsourcing campaign, "Upcycle Challenge", held in BLOXHUB. 
Wingtiles, slate, bricks and gables – materials that are usually discarded when roofs in a city are replaced. The architectural firm, Krydsrum Architects, wants to change this practice by using the discarded materials to build new sheds for storage, bikes and garbage disposal. With their innovative solution, "Reskur" (Reshed), the architects just won the "Upcycle Challenge", an upcycling competition and campaign held in BLOXHUB.
The contractor Enemærke & Petersen initated the challenge on account of the fact that the building and construction industry accounts for more than 30% of the waste generated and more than 40% of the resources consumed in society.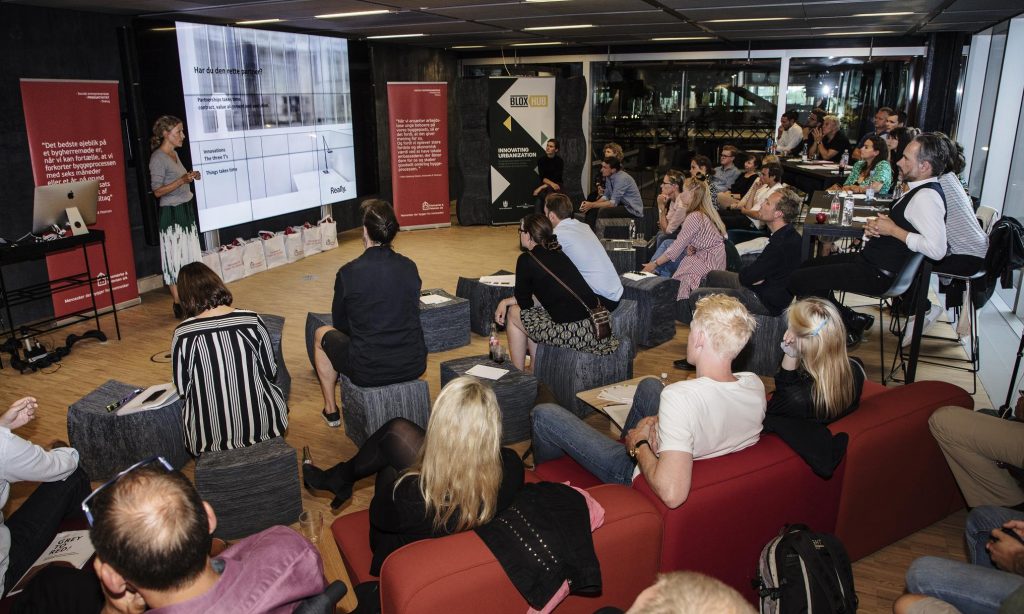 Enemærke & Petersen is excited at the prospect of implementing the "Reskur" idea in its daily work with renovating roofs.
"It is an idea, we can implement directly into our work," says director Lars Jess Hansen. "We already deliver all the materials. Now we can recycle the materials while offering the residents in the building to construct a bike shed from their own roof. Or we can store the used materials and use them to make ready-make shacks and sheds in our factory." The beauty of recycling At Krydsrum, CEO Niels Jakubiak Andersen hopes that Reskur's approach will help promote the transition to more sustainability in construction. "We want to make people more conscious of the quality of older materials. When a roof is renovated, it is usually only the construction underneath the tiles that need replacement, but the entire roof is discarded anyway. We want to showcase the beauty of building with recycled materials."
The second place in the competition went to the firm Tredje Natur with the proposal "Grey to Red", where broken brick and tiles are used as adhesives and as a replacement for cement in the sustainable "climate tile" used for climate adaptation and water drainage. Third place went to the architectural firm Vandkunsten and the solution, "Pantile as Facade System," recycling roof tiles as façade materials through a specially designed mounting solution.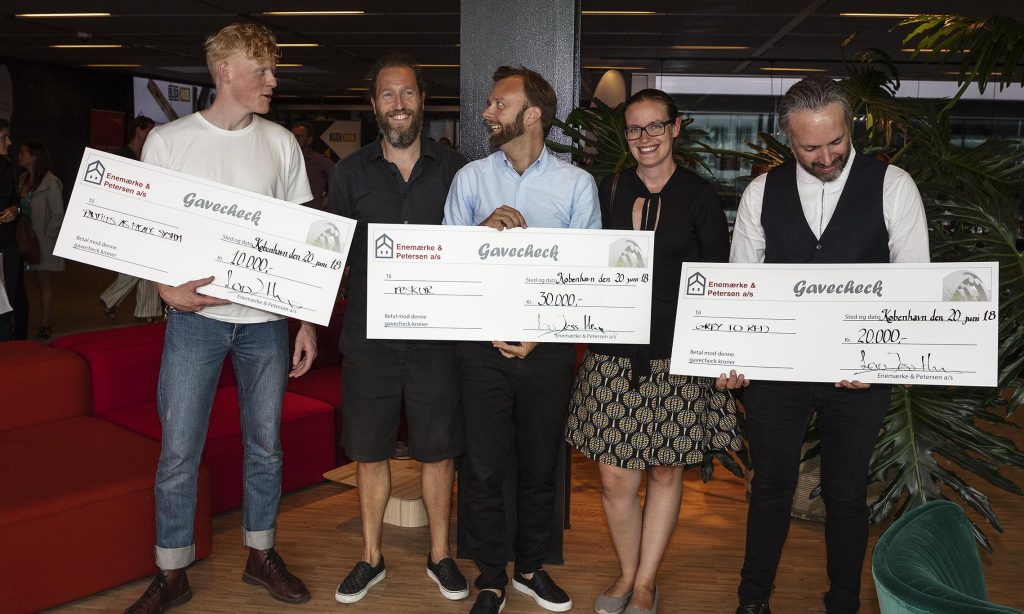 Learn more about Upcycle Challenge. 
Photos: David Kahr