Smart City Research Network
The Smart City Research Network consists of nine industrial research projects and their advising companies and universities collaborating under the headline 'Smart buildings & Smart Cities: Balancing technology and people'. The overall objective is to bring together a team of researchers, companies, and science institutions to develop and concretize new types of insights and solutions with a business purpose in terms of productivity, marketing and export, and critically examine how technology interacts with the physical environment and thus affects the people living in it.
With the purpose to strengthen the innovation capacity in the built environment
The Smart City Research Network was established to strengthen the innovation capacity of companies, which provide solutions for the built environment and the development of cities. The research framework was designed to test if collaborations across academia and companies can build trust, reciprocity, and a shared vision of defining and creating smart cities while simultaneously increasing growth and export opportunities for the industry.
Through BLOXHUB Science Forum the Smart City Research Network share learnings with each other and with the BLOXHUB community and disseminate important knowledge to the industry. The Smart City Research Network is co-funded by Realdania and The Innovation Fund Denmark.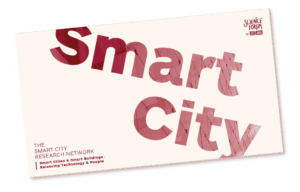 The individual research projects and various articles and interviews have been published in a small booklet.
Read the booklet here
Smart Buildings & Smart Cities: TV debate disseminating three years of industrial research
Celebrating three years of industrial research with the debate programme: Smart Cities balancing people and technology.
Debate Participants |
Anders Sørensen, Enemærke & Petersen | Anne-Marie Levy Rasmussen, Innovationsfonden | Franz Søes-Cybulski, The Social House | Jakob Stoumann, PropTech Denmark | Kasper Guldager Jensen, 3XN/GXN | Lone Feifer, VELUX Group | Louise Fiil Hansen, SLA | Oliver Schulze, Schulze+Grassov | Per Stabell Monby, Saint-Gobain Denmark | Peter Weitzmann, NCC | Signe Kongebro, Henning Larsen | Simon Kofod-Svendsen, Realdania | Søren Sørensen, MT Højgaard.
Moderator |
Anja Bo
Play Video
WATCH NOW
How do we ensure the smart city's balance between people and technology?
Smart City technologies can help address the challenges of sustainable urbanization, but urban intelligence is more than just tracking and processing information.
For technology to truly contribute to a sustainable urban development, it requires collaborations across city administration, industry, companies, science and research institutions and citizens.
For a city to be truly intelligent, it requires the ability to use technology to meet real needs – human needs. The smart city is as much about its citizens and uses, as it is about ICT and IoT.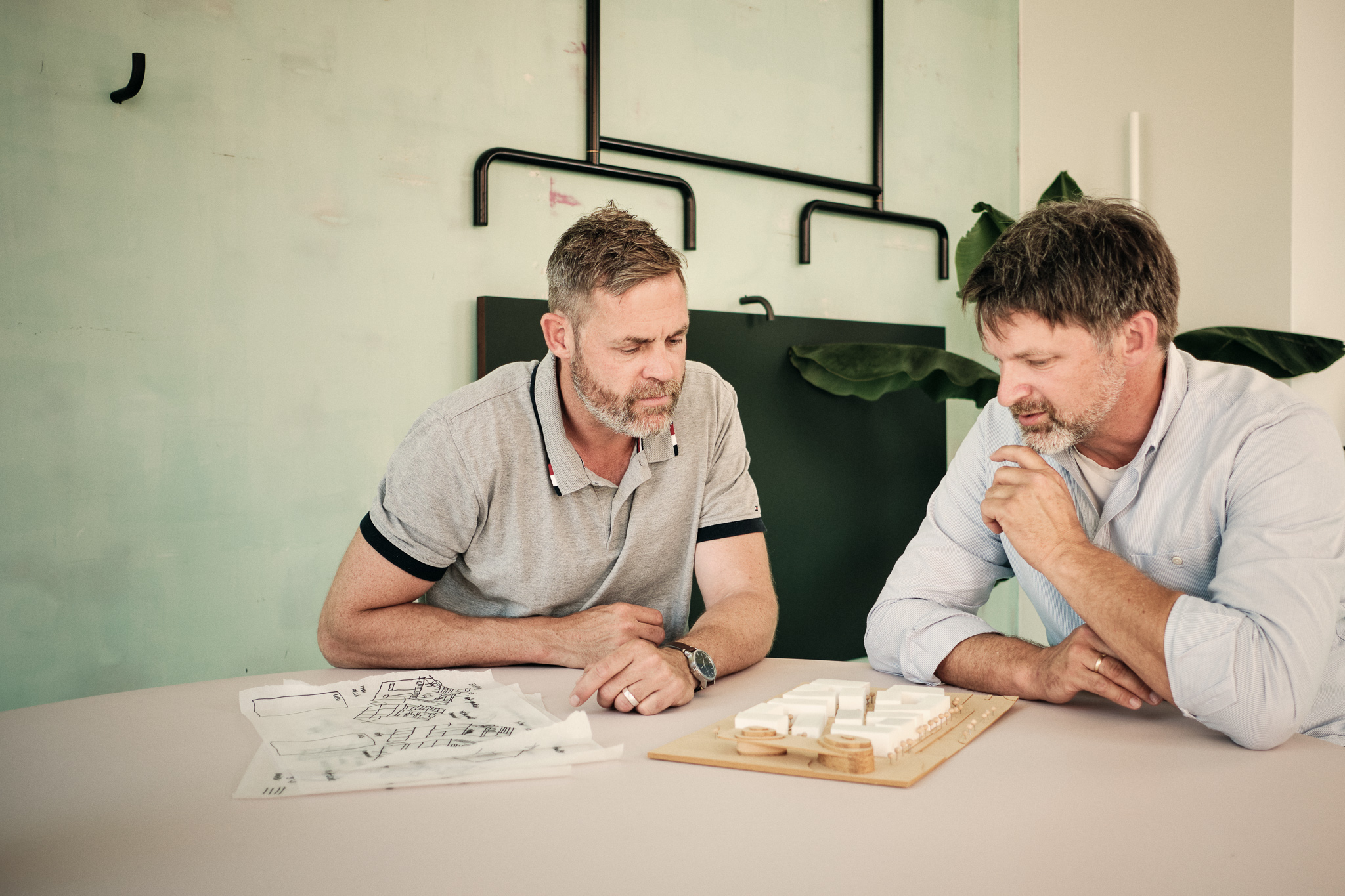 Company collaborations - together we innovate
Partnerships in the construction industry provide more solid solutions – a necessity if we are to create smart and sustainable cities and buildings. Oliver Schulze from the design studio Schulze + Grassov and Anders Sørensen from the construction company Enemærke & Petersen met each other through Smart City Research Network. It was the starting point of a partnership between the two companies and a collaboration on a number of projects, which neither of them could have managed to perform on their own.
Play Video
WATCH NOW
Investments in industrial research help us make better designs
Henning Larsen has been investing in industrial research for well over 10 years and is part of the Smart City Research Network facilitated by BLOXHUB's Science Forum. With his Ph.D. in data-driven design, Krister Jens explores how digitalization can focus on occupants and not only building functions. His research helps to measure people's behavior and show how architects can use that knowledge in the future. Industrial research in the construction industry not only increases innovation capacity, it also helps companies gain a competitive edge.
Play Video
WATCH NOW
Cross-disciplinary collaborations mean better solutions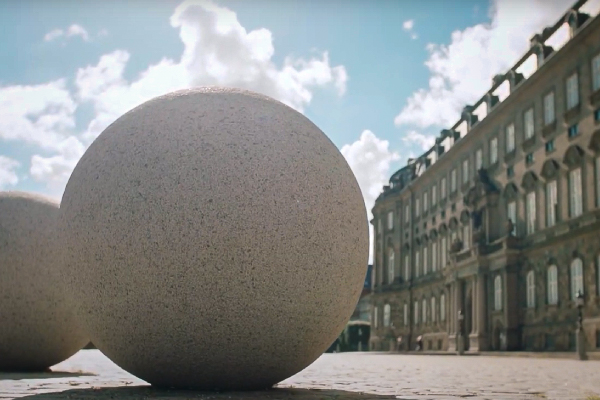 Different disciplines and different perspectives are key if we are to develop human-centric urban spaces, not least when we plan and perform terrorist security according to Stine Ilum, PhD at SLA and University of Copenhagen – Department of Anthropology. Through her research she poses answers to the very important question; how are we to create the best possible solutions by combining the technology from the security industry with an understanding of values such as freedom, democracy, security and openness?
Play Video
WATCH NOW
The Smart City Network research projects
What does research look like through the eye of an artist? Tilde Bay Kristoffersen has followed the nine business researchers in the Smart City Research Network and interpreted their research through the artistic camera lens. The result is a series of sensuous portraits that show the researchers and their work from a completely different angle and view.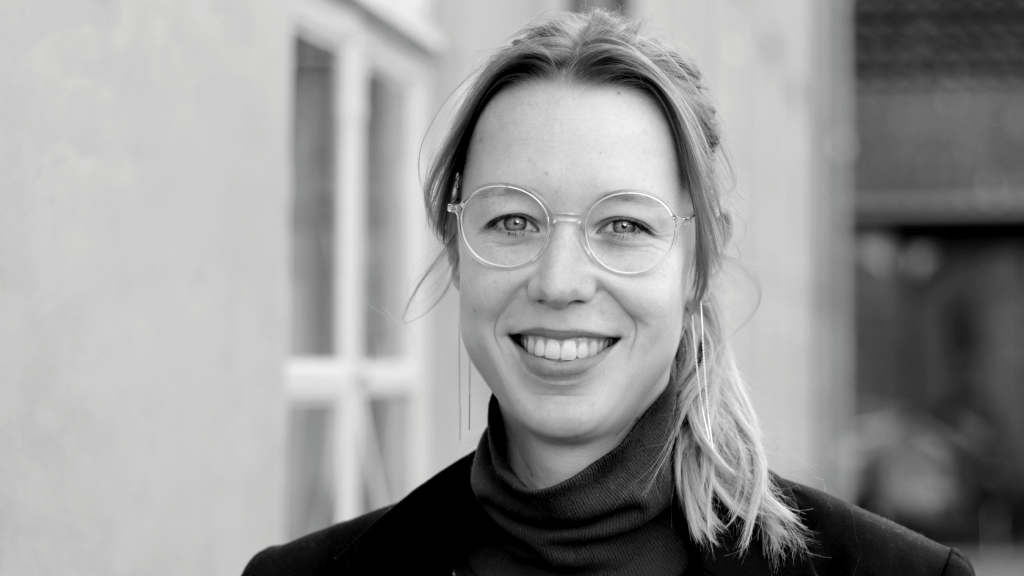 Would you like to hear more about Science Forum and Smart City Research Network? I'm ready to help.
Jule Rumpel
Science Program Coordinator
+45 22 68 46 44
jru@bloxhub.org