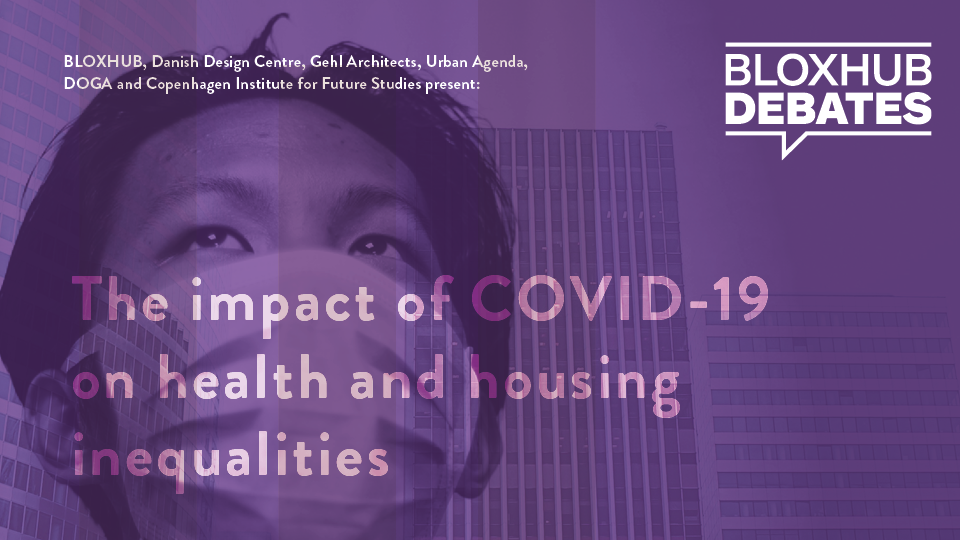 COVID-19 highlights inequality in society – especially in relation to health and housing. So how can we design for more equality and social coherence in our post-pandemic cities and housing?
Join us when we zoom in on the impact of COVID-19 on health and housing inequalities together with our panelists:
 Bo Jessen, Senior Consultant, Office of Urban Strategy and Growth, Mayor's Management, City of Odense.
Camilla Moneta, Head of Architecture at Norwegian Association for Architects
Mikkel Warming, Development Manager, the Housing Association 3B
Aksel Goth, Resident at Kamelia Hus, a co-housing community for seniors
Siv Helene Stangeland, Founding partner, architect PhD, Helen & Hard
Get your ticket for physical attendance or join us through our live-streaming by signing up here:
In collaboration with Design and Architecture Norway, Gehl Architects, Urban Agenda, Institute for Futures Studies & BLOXHUB, the Danish Design Centre will facilitate this debate in the event series City Life in Times of and After Corona.
See an overview of the full event series: City life in times and after Corona