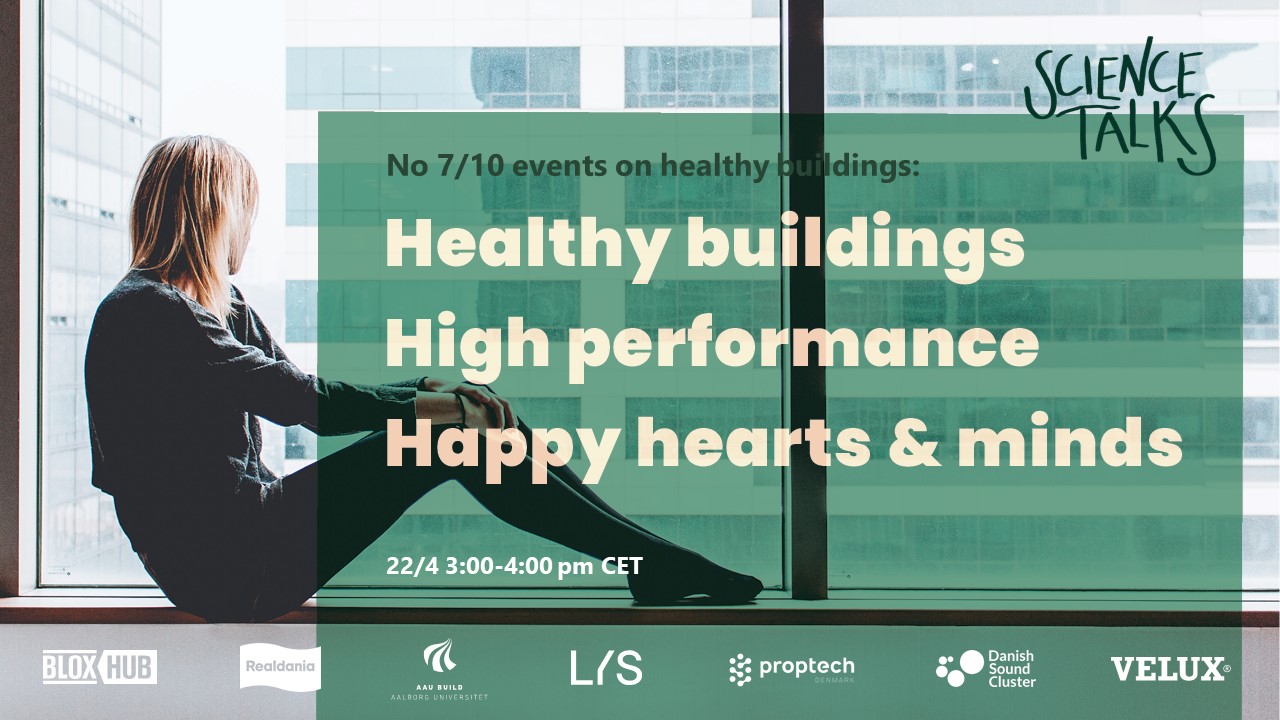 As part of our Healthy Buildings event series our next Science Talks on Thursday 22 April is on
Space, Body, and Brain
As the kind of living organisms we are, we are in many ways dependent on our ability to act in space to thrive and survive. Thus, our brain is constantly preoccupied with predicting our possibilities to act spatially and adjust both body and brain accordingly. As we mostly live in manmade environments, this ongoing adjustment means that certain aspects of the design of spaces might have a direct influence on the state of the body and the brain.
Zakaria Djebbara is an architect from Aalborg University who defended his Ph.D. in 2020 in the cross-section of architecture, neuroscience, and philosophy. He is currently a postdoc at Aalborg University and committed to understanding the relationship between brain activity and the experience of architecture by an experimental approach.
Lars Brorson Fich graduated from the Aarhus School of Architecture in 1984 and work as a practicing architect until he turned to research at Aalborg University in 2008. He defended his Ph.D. entitled "Towards a Neuroaffective Approach to Healing Architecture" in 2014 and is today an Associate Professor at the Department of Architecture, Design, and Media Technology.
Both Zakaria Djebbara and Lars Brorson Fich are members of the BBAR (Brain, Body, Architecture Research group) at Aalborg University.
Sign up below