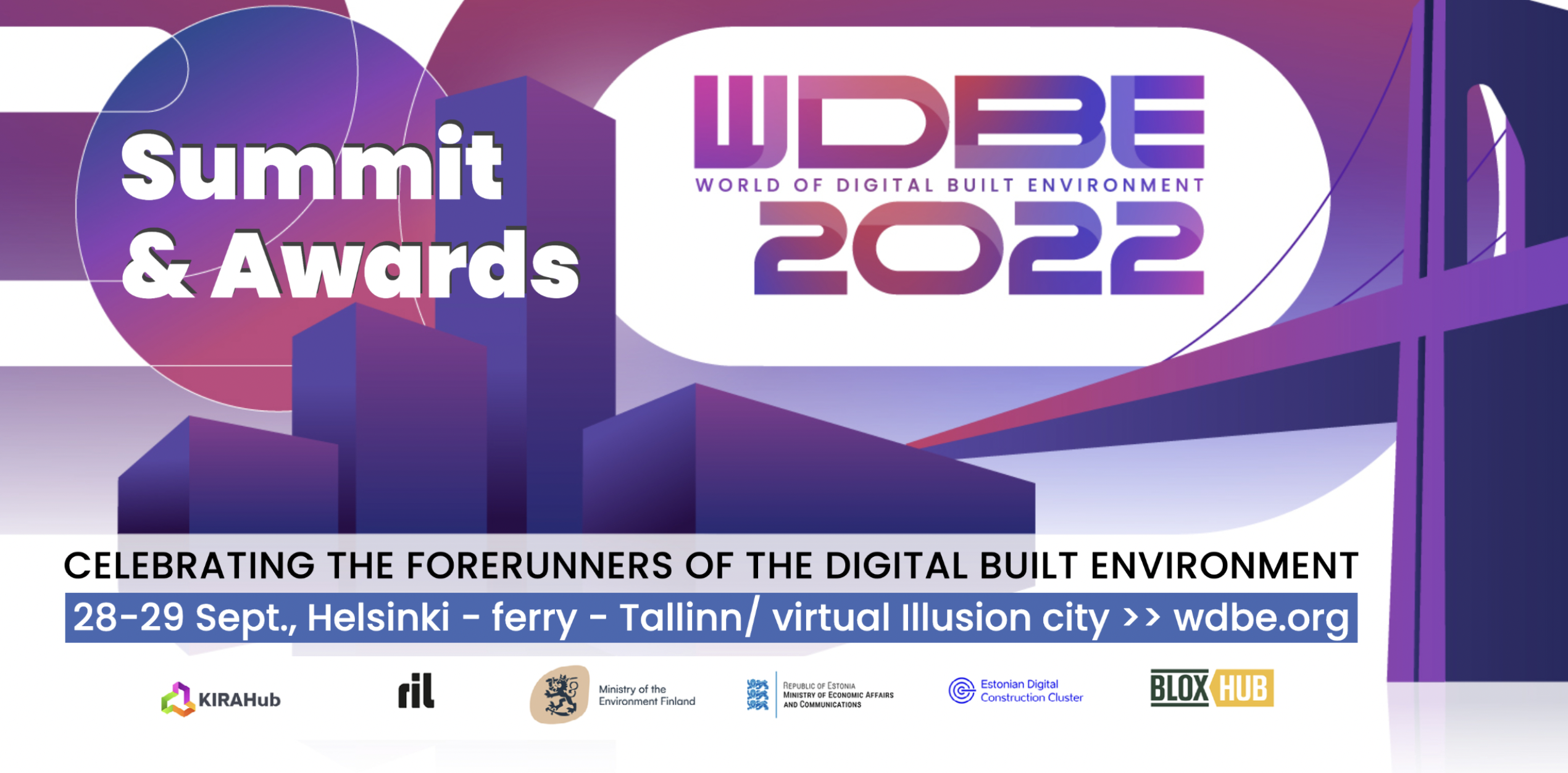 BLOXHUB is partner on the event World of Digital Built Environment (WDBE) Summit & Awards 2022.
The event will take place on September 28-29 in Helsinki, Finland and Tallinn, Estonia.
WDBE has become a platform for the growing global AEC community, highlighting the brightest minds and most cutting-edge digital solutions improving our urban future.
Co-organised by Finland, Estonia and Denmark, and with new host countries joining every year, the community continues to concretize the unlimited possibilities of digitalization as an enabler of a more socially, culturally, ecologically and economically sustainable urban future. As the world faces tremendous obstacles and uncertainty, we have to act together for a positive transformation.
Speakers include:
Damon Hernandez, Founder, AEC Hackathon (US)
Dr Ben Guy, CEO, Urban Simulations (AU)
Jacqueline Rohrmann, Researcher, That BIM Girl (US)
Reid Senescu, VP of Product Development, Doxel (US)
Tero Vanhanen, Phenomenon Creator, Fira (FI)
and more to be announced.
Read more about the event and see program on the website.