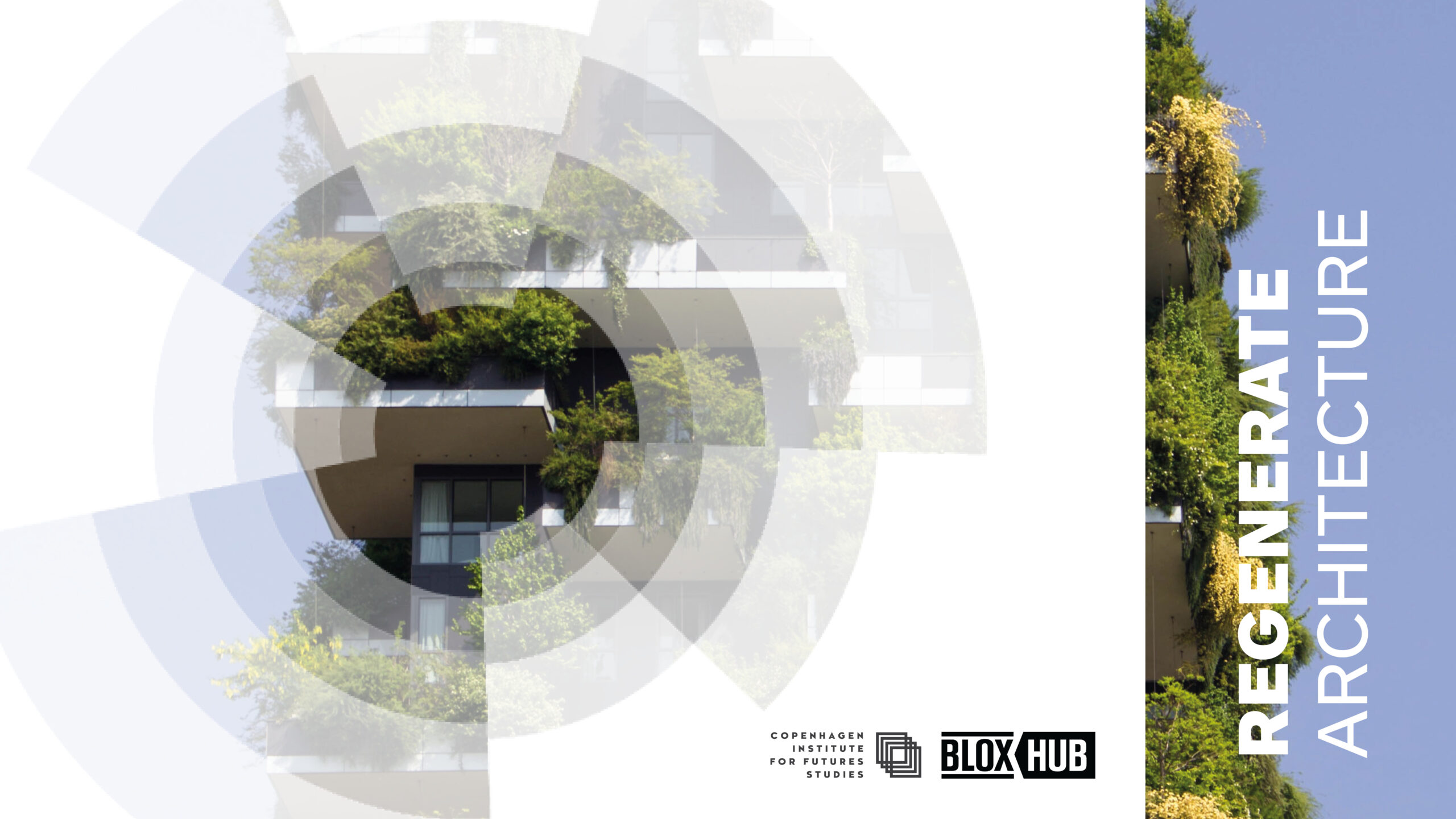 REGENERATE ARCHITECTURE – HOW CAN ARCHITECTURE BECOME A FORCE TOWARDS A REGENERATIVE CITY?
Copenhagen Institute for Futures Studies and BLOXHUB invite you to the second event in the series Regenerate Now, and our continued exploration of a regenerative world and the reimagination of our cities.
To regenerate means not only to do less harm, but to become a positive force that restore, renew, regrow, and revitalise and that give back more than we take, just like the many ecological systems we can find and experience in nature. Through these events, we will explore how we can create a regenerative world that works within the planetary boundaries and ecological systems to create a future where humankind, nature and our cities can all thrive and flourish.
In this third event, we explore the role regenerative architecture can play in creating a regenerative transformation of our cities where humanity and nature can co-exist.
Panel:
Nikolaj Sveistrup, Associate Partner, Copenhagen Institue for Future Studies
Peter Mørk, International Business Strategist
We believe it is time to REGENERATE NOW.
Read more about Regenerate Now here: https://bloxhub.org/events/debates/
Sign up here: